Dashboard navigation search
The search functionality is a powerful tool that allows you to search for relevant content and information within the Cleeng platform. By simply typing in a keyword you can retrieve a list of results that match your query, saving you valuable time and effort in navigating through various sections manually.
The search bar is located in the upper right corner which makes it easy to spot.
The keywords are not case-sensitive. The displayed results are page-based and icons that appear next to each search are related to the navigation in the platform. With the Search functionality, you will be able to quickly find:
Dashboards and metrics
Customer-related pages and actions
Pages connected to the offer setup
Admin account settings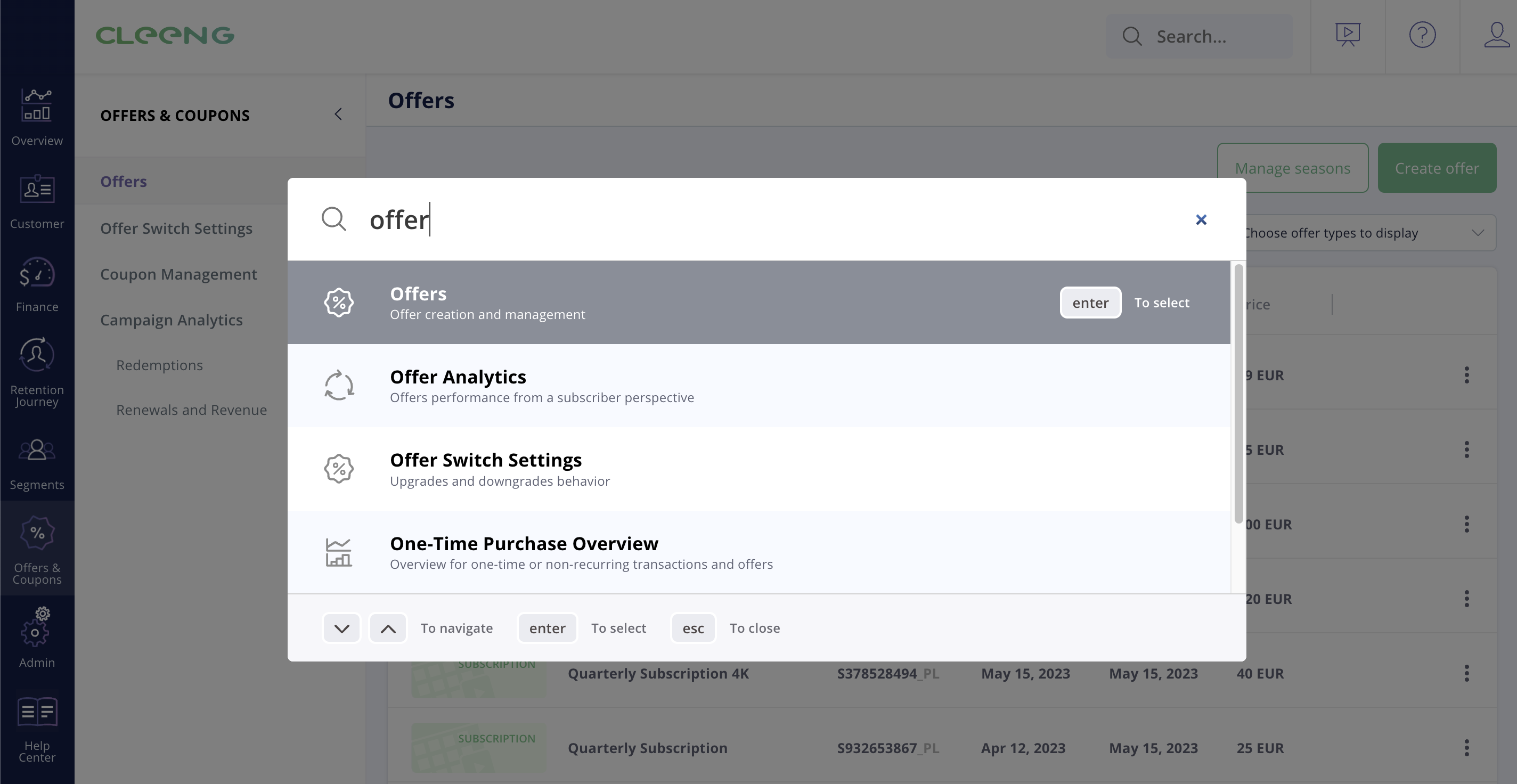 Other search options 
Note, that the platform Search does not support searching for specific customers (by their email address, ID, name, surname), offers, coupons, Help Center articles, or API Tutorials. You can alternatively use:
Resource Center where you can search for Help Center articles
Customer Accounts search, where you can search for a customer using different attributes like email, first and last name, country or currency, Cleeng transaction ID, etc.
Search on the Offers list, where you can use the offer title or ID to find an offer you're looking for