What are Instant App entitlements?
 It allow viewers to purchase access to your video content directly from inside your native applications. It ensures a seamless checkout experience and allows your viewers to use their preferred payment method without being redirected to the web.
Integrated with the main app stores (iOS, tvOS, Google Play, Amazon Fire, Roku)

One-time billing (transactions), recurring billing (subscriptions)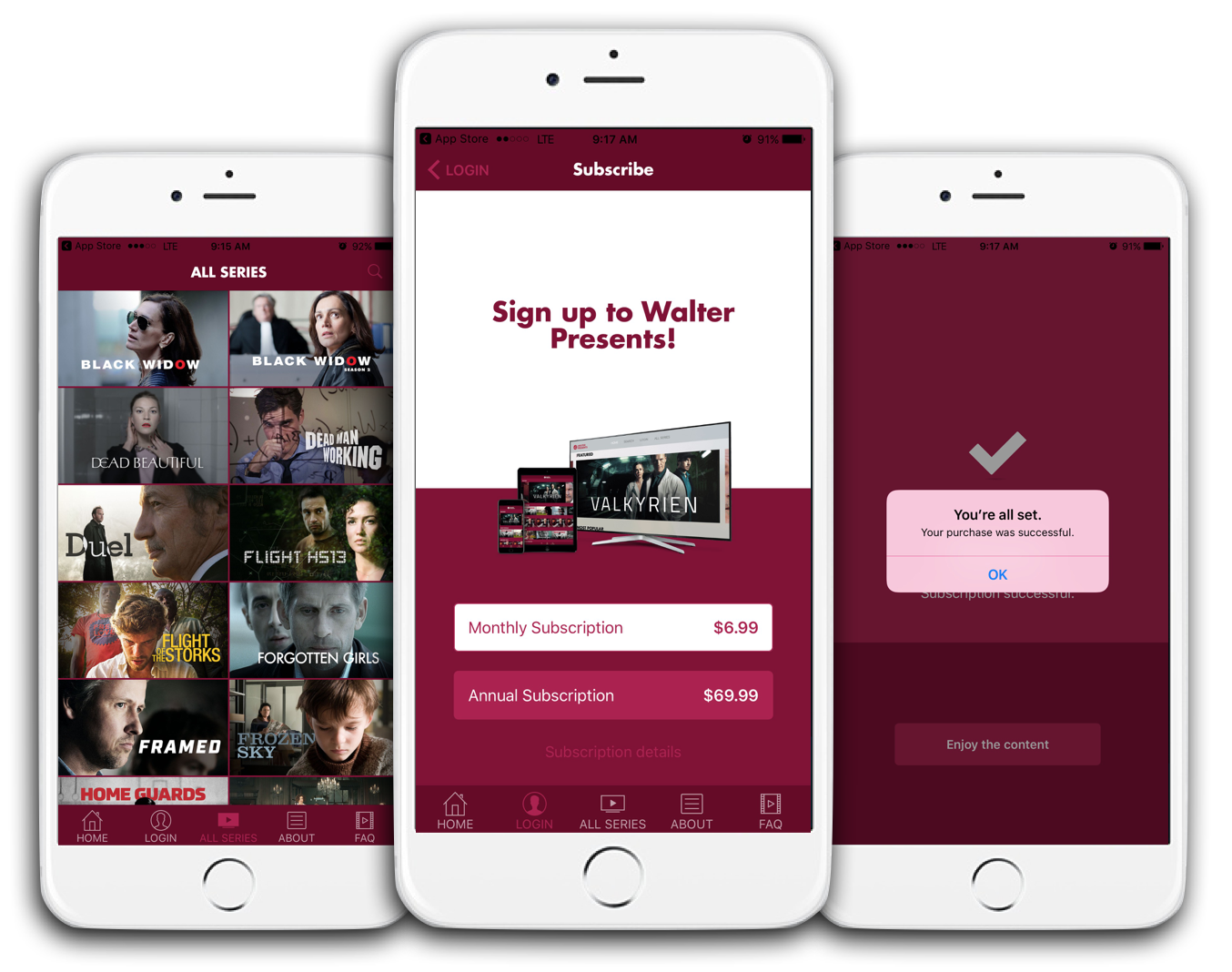 What are some of the benefits of Instant App Entitlements?
Open up new revenue sources
In-App payments enable more purchase points for your video content and make for an easy and seamless experience for your viewers to consume content within the native application. Fostering a positive impact on your conversion rates.
Enhance the user experience
From a user perspective, IAP offers a highly effective UX by allowing your viewers to make a purchase without having to leave the application, or their couch for that matter to go find the nearest computer. Friction of any kind often deters users from completing the purchase.
'Freemium' model
Apps can be offered for free making it more attractive for people to download and access it before being charged in the app store. Whereafter, multiple in-app offer packages can be introduced to access your premium content directly. This is an effective way to give your audience a glimpse of the application before committing. 
How to set up Instant App Entitlements? 
Here you can find Cleeng's In-App purchase tutorials for the different app stores:
How do refunds work for In-App purchases?
If a customer has purchased through one of your native apps, that user would also need to submit their refund request through that app directly. If a refund is approved and granted by the given app store, the Cleeng APIs would then receive the refund information to update financial reporting. This will be reflected within your Cleeng dashboard.
How to work seamlessly Across Multiple Devices?
Nowadays, users can spend all their time to invest their resources in streaming on multiple platforms. Through Cleeng app entitlements, users can freely access the content across multiple devices anywhere and anytime. Cross-device entitlement control is a way of targeting and analyzing specific users so you can reach them on the platforms or devices they prefer the most.
To help you along, we have few entitlement methods that you can use: 
getAccessStatus()
There are two ways of using this method. The first is checking access to one, particular offer for specific country. The second way is to check if the user has access to the offer in any country. To do so, just skip the country tag suffix. Read more about it here on the Cleeng developers portal.
getAccessStatusForDevice()
Returns information about logged in user access to offer, based on used device. Read more about it here on the Cleeng developers portal.
getAccessibleTags()
Returns the list of tags for which the customer has entitlements (access rights). Use the response of this method to allow playback of video content (or offers) that have matching tags. Read more about it here on the Cleeng developers portal.