When using Cleeng you can easily add additional admins to your dashboard with full or restricted access. So let us show you how it works.
Creating an admin
To create an admin, log in to your Cleeng account and go to the Admin Accounts tab under the Admin & Tools section on the left menu of your dashboard.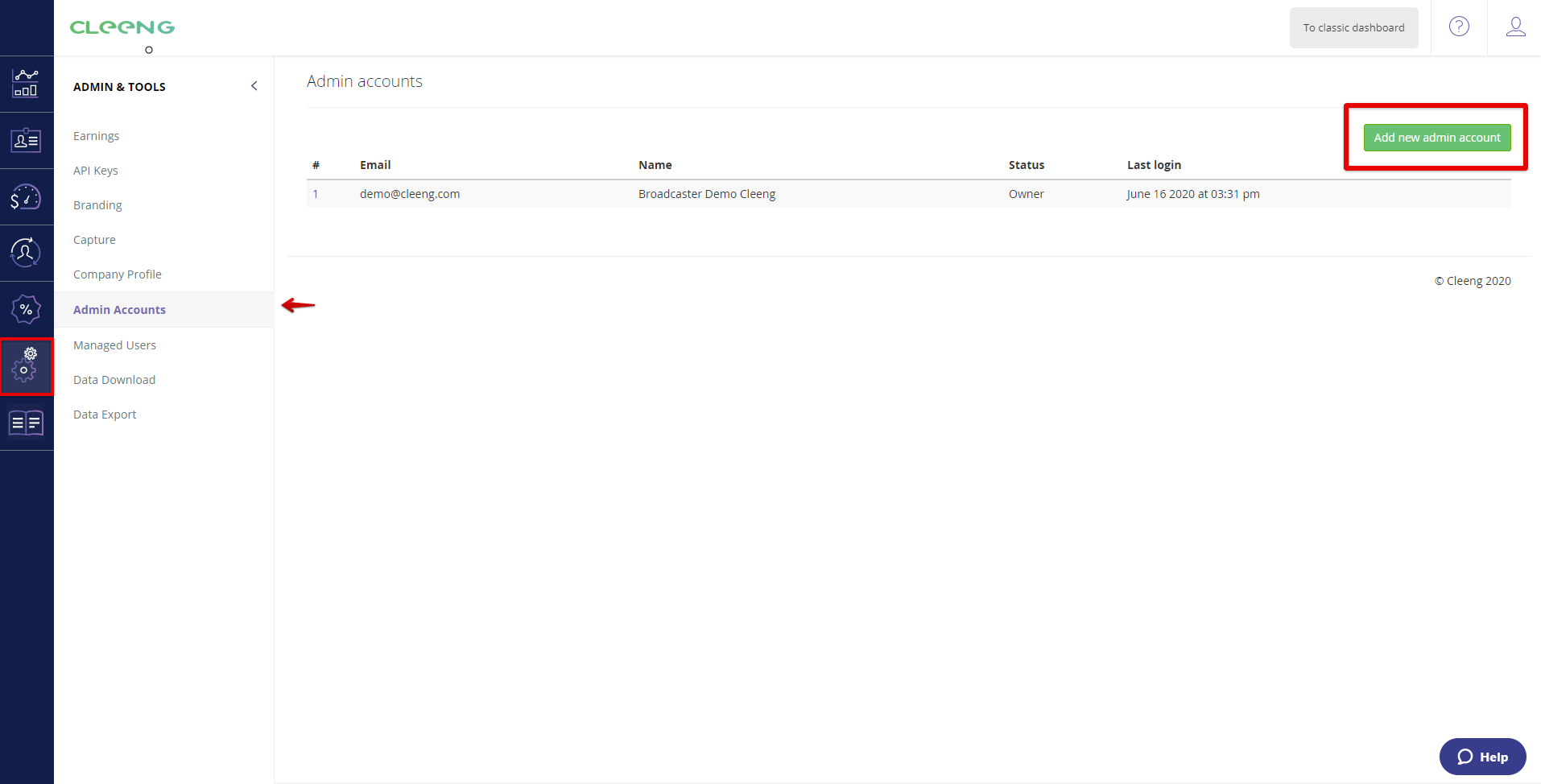 You can also decide upon which parts of your dashboard they should be granted access to.
Just click on Add new admin account
Key in the email address of the person you wish to add
Select their access rights
Click Add.