What are Geo-Restrictions?
Geo-Restrictions allow you to limit access to specific countries. This is an especially important feature if you hold the rights to content in some countries only.. Broadcasters can decide to restrict access to premium content purchase in specific countries or regions. For example, if you want your Live PPV event or Subscriptions to be available only to US-based viewers, you can use the Geo-restriction feature to restrict purchase in this way.
How do I set up geo-restriction for content?
In the Cleeng dashboard, go the offer creation tool. Here you can either edit an existing offer, or create a new one with the restrictions you need.
The setup looks slightly different if you are creating a landing page for a live event, so skip ahead to the next section if that is your goal.
On step 3 of offer setup, choose to block or allow access in the specified countries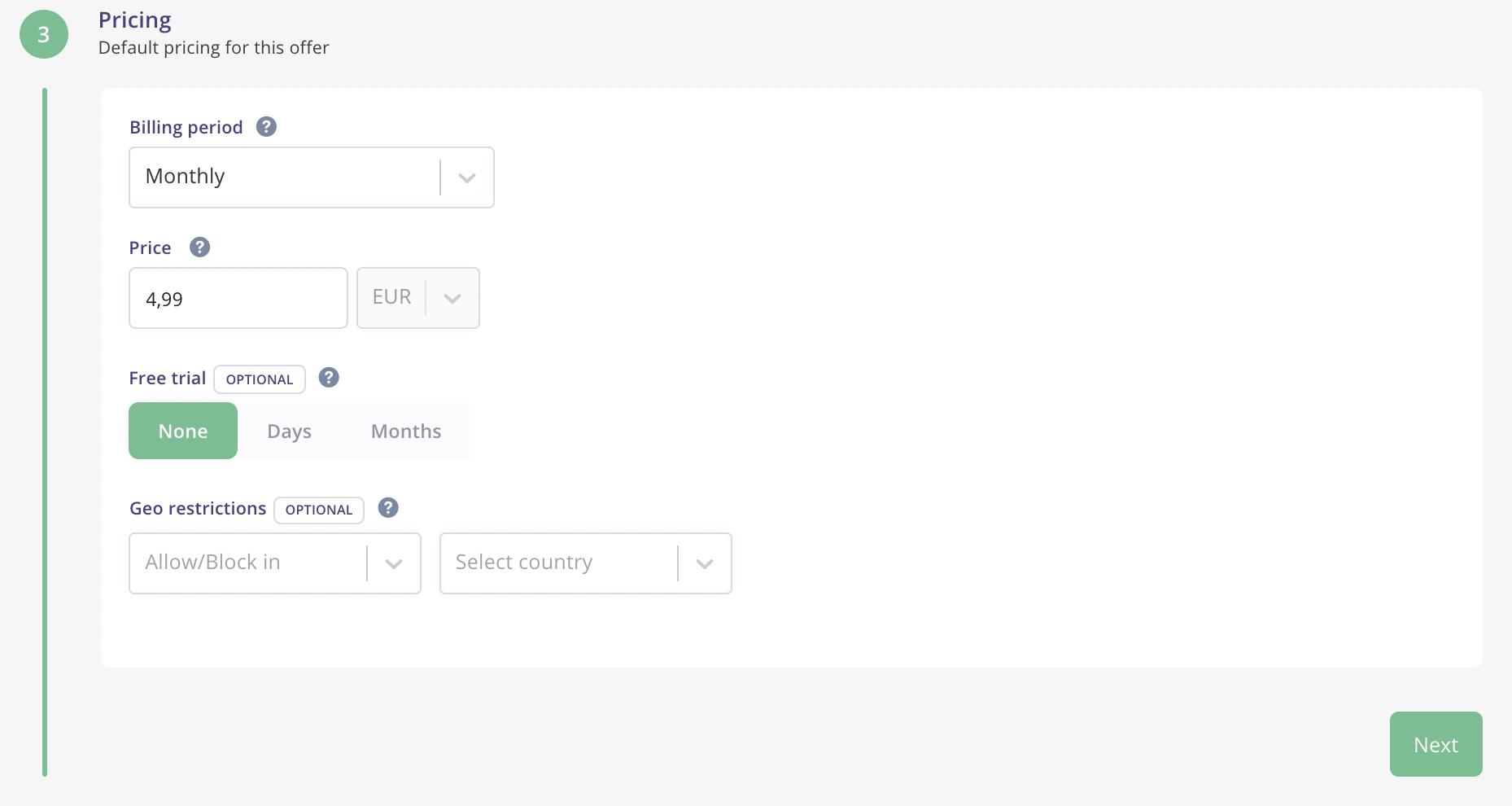 Once your content offer is created, you will always be able to view the restrictions in place in the Offer details page

How do I set up geo-restriction when creating a live offer with a landing page?
Firstly, select the landing page option when creating your live offer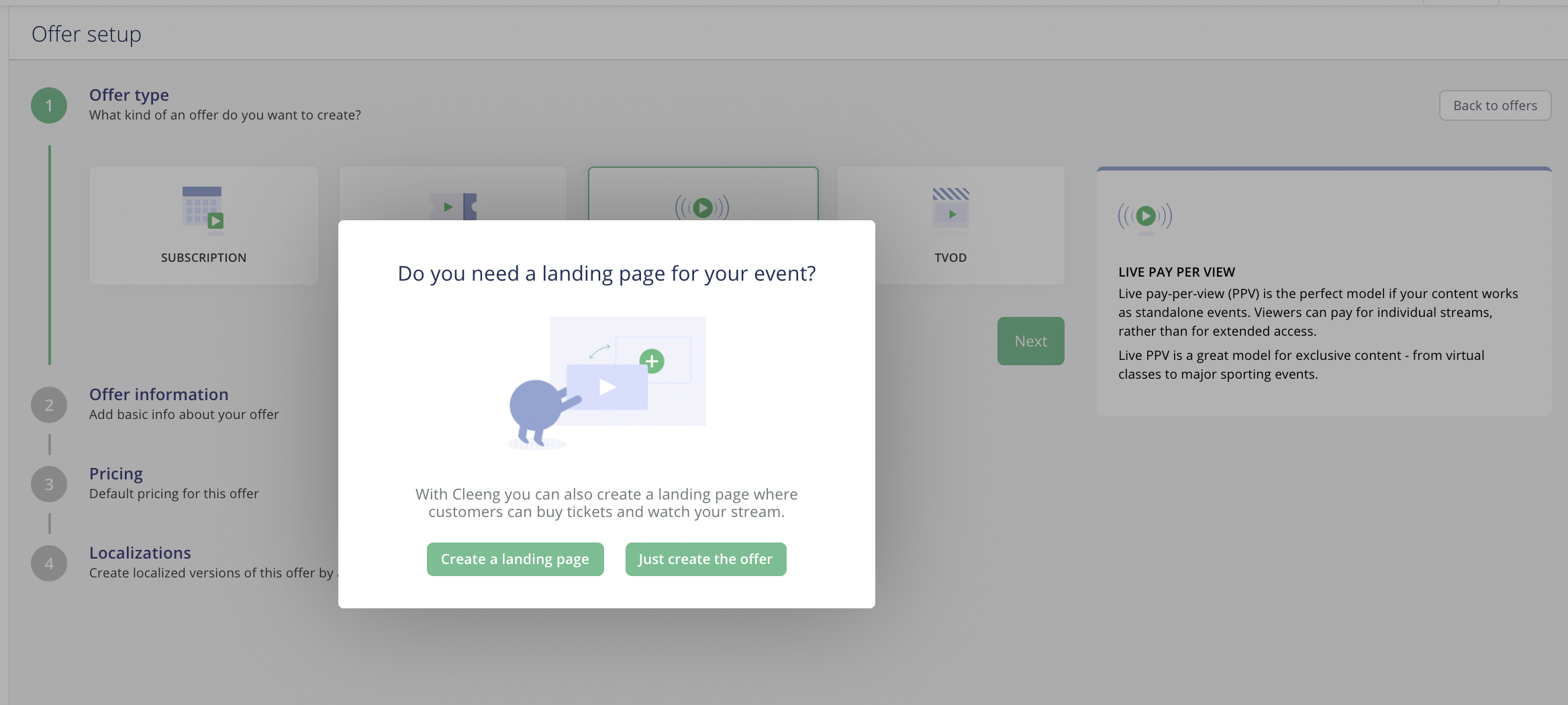 When creating your landing page, geo-restriction settings are on step 2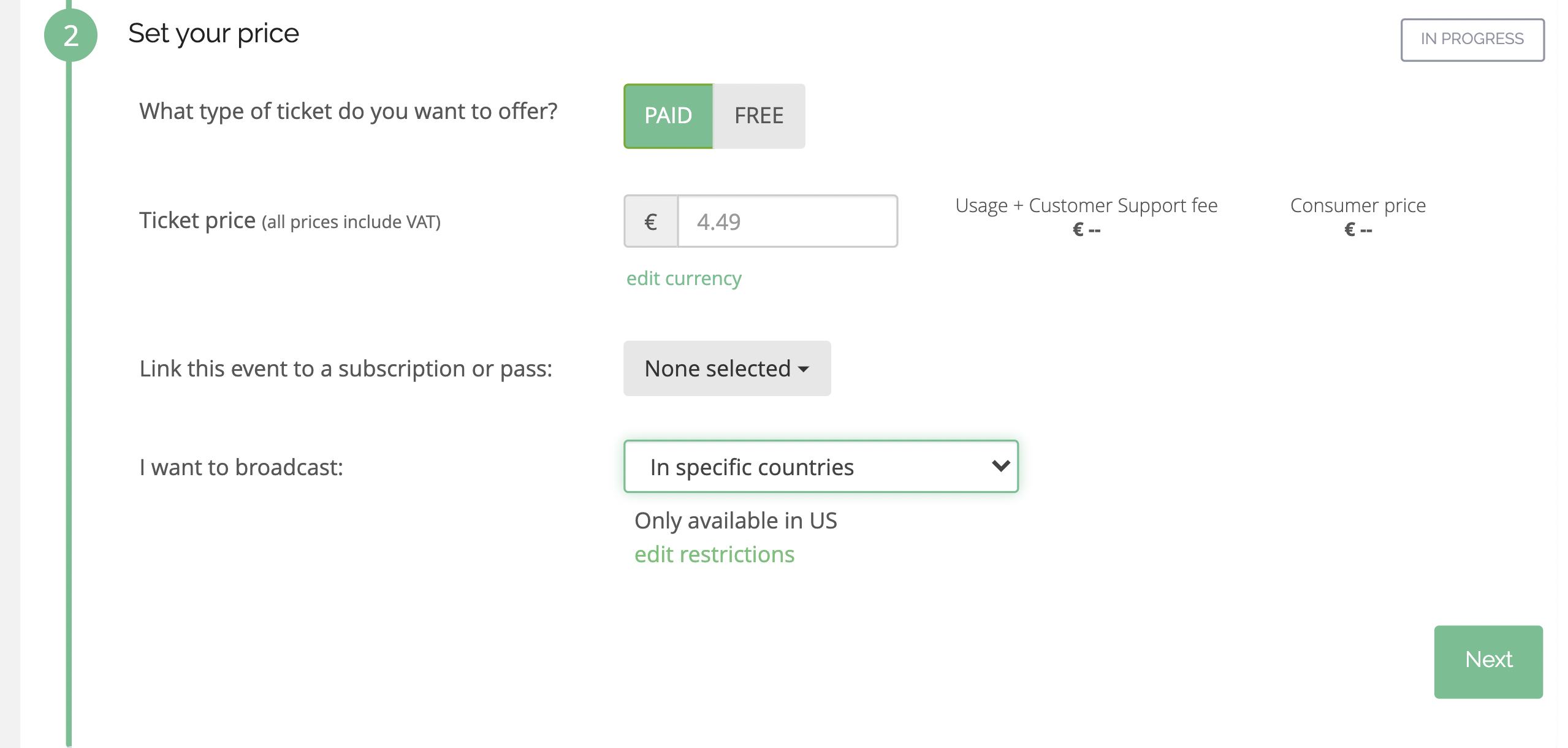 After choosing 'In specific countries', you'll be presented with a map on which you can define the countries where the broadcast will be available.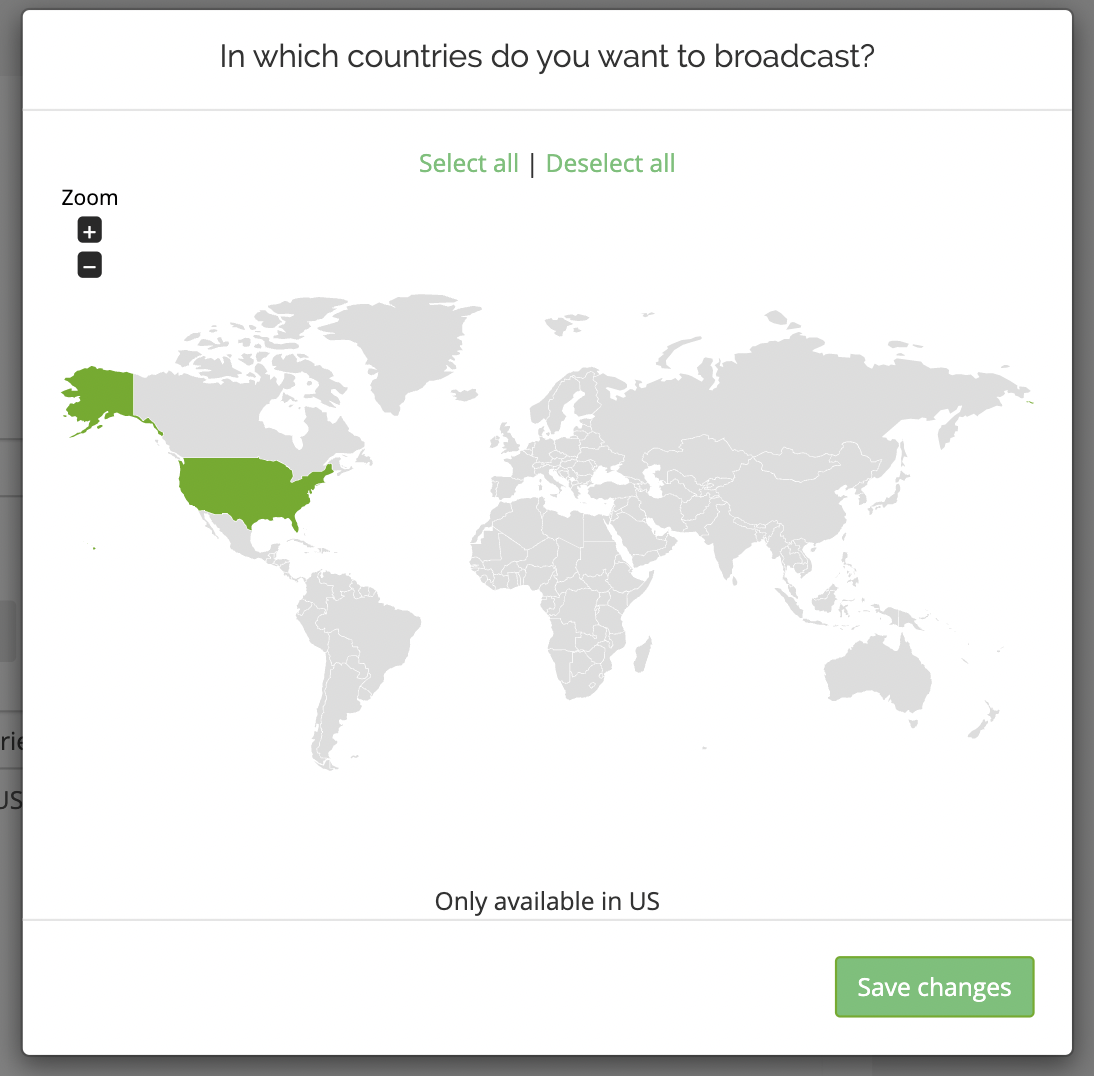 Important to note, that customers from our outside of the specified countries will be able to view the page where the content is being distributed, but will not be able to purchase it. They will receive a message that reads, "This video is not available in your current location".
How do I use Geo-restrictions with offer localizations?
If you choose to create localizations, restrictions are added independently for localized versions of your offer.
For example, if you are a broadcaster based in Ireland and wish to present a price to Irish customers that is not available anywhere else. In this case you might add a geo-restriction for Ireland.
If you additionally choose to add localization settings for customers in France, the UK and Italy - each of these localized versions will automatically be restricted to customers from each respective country.