How does geo restriction work?
Geo Restriction is important for many Broadcasters.
While using Cleeng, they can decide to restrict access to their content for one or more countries.  For example, if want your Live PPV event to be available only to the US-based viewers, you can use the Geo Restriction feature. 
Here's how to define the Geo Restriction from within your Live PPV setup flow while creating a new event, you can choose to go worldwide or restrict your event to the specific Countries.

After choosing 'In specific countries', you'll be presented with a map on which you can define which countries should gain access: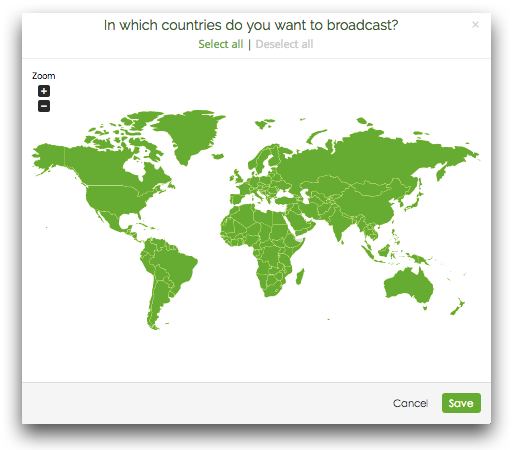 For further assistance, feel free to contact our friendly Cleeng Support Team as they will be happy to assist you.