We made it easy for you to update the coupon expiration rules on your coupon campaigns - both active and ended. You can edit the maximum number of uses or the expiration date. 
I. Updating the maximum number of uses:
If you would like to update an existing coupon campaign by extending the maximum number of uses, please be guided by the following steps:
1. Go to http://cleeng.com/us/my-account and log in.
2. On Cleeng Dashboard, under the 'Customer Relationship' section, click the 'Coupons and Promotions' tab.
3. Find the campaign you want to extend, and click on 'Update'. 

4. Then adjust after how many uses this campaign should expire and hit 'Save'.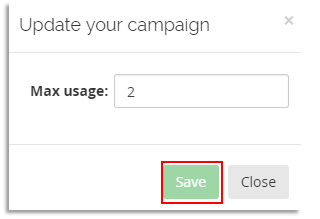 II. Updating the expiration date
1. Click on 'Update' next to a campaign you plan to extend.

2. Set the expiration date and hit 'Save'.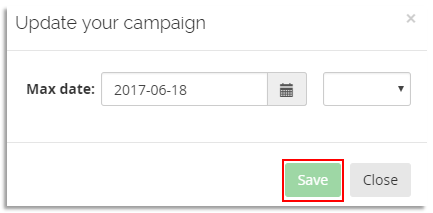 You're all set.
For further assistance, feel free to contact our friendly Cleeng Support Team as they will be happy to assist you.