Choosing your currency
When creating your account with Cleeng, you will be asked to choose your default currency. The currency you choose upon registration automatically becomes your default currency. If you choose EUR for example, your payout will be in EUR as well.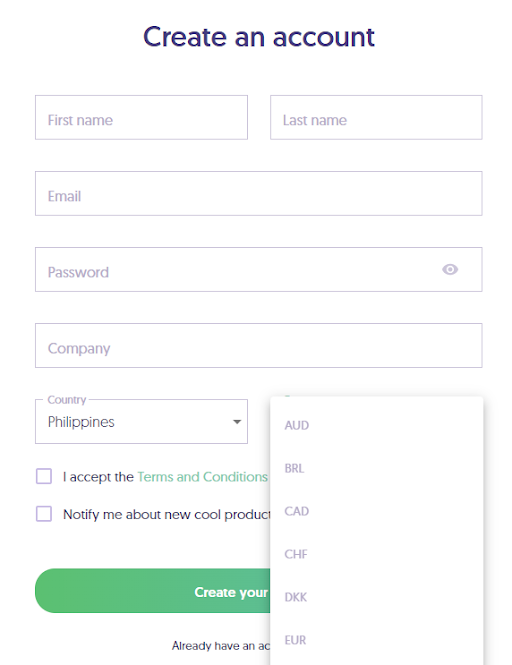 Changing your currency (ONLY BEFORE THE FIRST TRANSACTION IS MADE)

You can change your default currency, only if you haven't sold any of your offers yet. You may change it in the dashboard by going to the Admin & Tools section > Company Profile> Currency.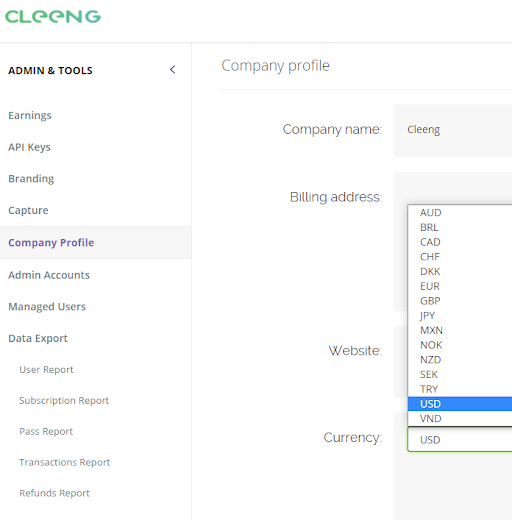 Contact information
For any further questions, please contact the Cleeng Customer Success Team