Quickly find all purchases made by one viewer
Cleeng has a way for you to find all of your viewer's transaction and its details.
Please be guided by the steps below:
On Cleeng Dashboard, click the 'Transactions' tab under the 'Reporting' Section.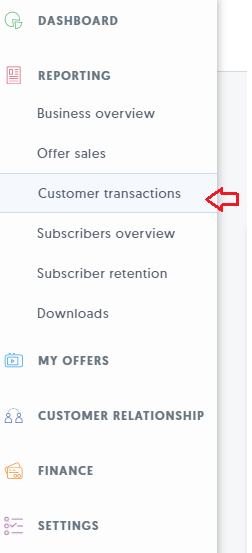 On this page you can search the viewer via Transaction ID or Customer Email address.

You can filter the viewer transaction on a different views like (Today, Yesterday, This week, etc.)
Note: Check the date setting to ensure that you are on the right period before clicking Apply.

 Once you are on the viewer transactions page, click on the drop-down on the right hand side.

From there you will see all the details of the transactions.
For any other questions please contact the Cleeng Support Team for further assistance.