Extending access for viewer (Rental or Subscription)
If you want to extend the viewer's access for a rental or subscription, Cleeng has a way for you to do that. 
We have prepared a short video to show you how you can achieve this: 
This simple guide will further help you:
1. Log in to your Cleeng account and select the 'Accounts' tab on the left hand side of your dashboard under the 'Customer Relationship' section.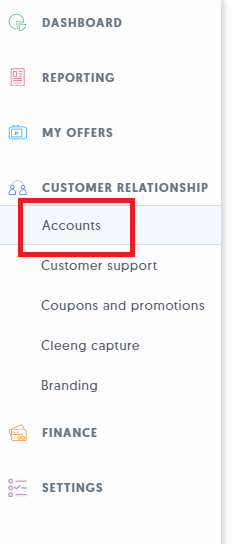 2. Enter the viewers email address on to the search bar and you will see the details and payment history appear.

3. Select the viewer you'd like to extend access for, and click on the little clock icon (on the right side).

4. From here, you can define for how long your viewer should have access to your offer.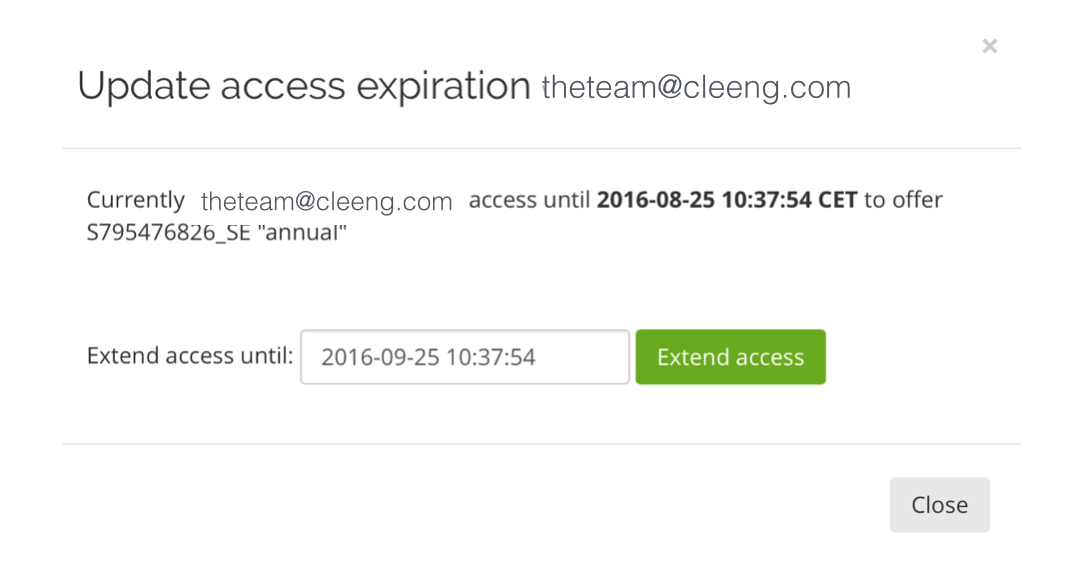 For any other questions please contact the Cleeng Support Team for further assistance.