What email messages are sent to my subscribers?
Cleeng comes out of the box with an advanced set of rules around recurring billing logic and accompanying notification emails. Below, you will find an overview of the email templates in English that are triggered towards viewers who purchase a recurring offer.
You can customize and brand all of these emails via "Broadcaster Profile' on your Broadcaster Dashboard under 'Settings'.
All notification emails are translated, and will adapt to the language settings of your viewer. (See Supported Languages)
**Important Note: All dunning action optimizations and payment related emails are part of Cleeng Merchant.
You will find the following parameters in those templates:
1. Broadcaster Name - Company or Brand name that you entered during sign-up. You can edit this in your dashboard under "Broadcaster Profile".
2. Period - Period of the offer that the viewer bought, like "monthly" for example.
3. Expiration Date - The next billing date, or the date that the access expires for that given viewer.
4. My Account URL - Link to the place where the viewer can manage their account. Either on your Cleeng account, or on your own domain when you use the Functions of Cleeng's embeddable My Account widget.
The following triggers are defined here:
Initial subscription transaction receipt: Viewer has signed-up on your website for a specific recurring offer.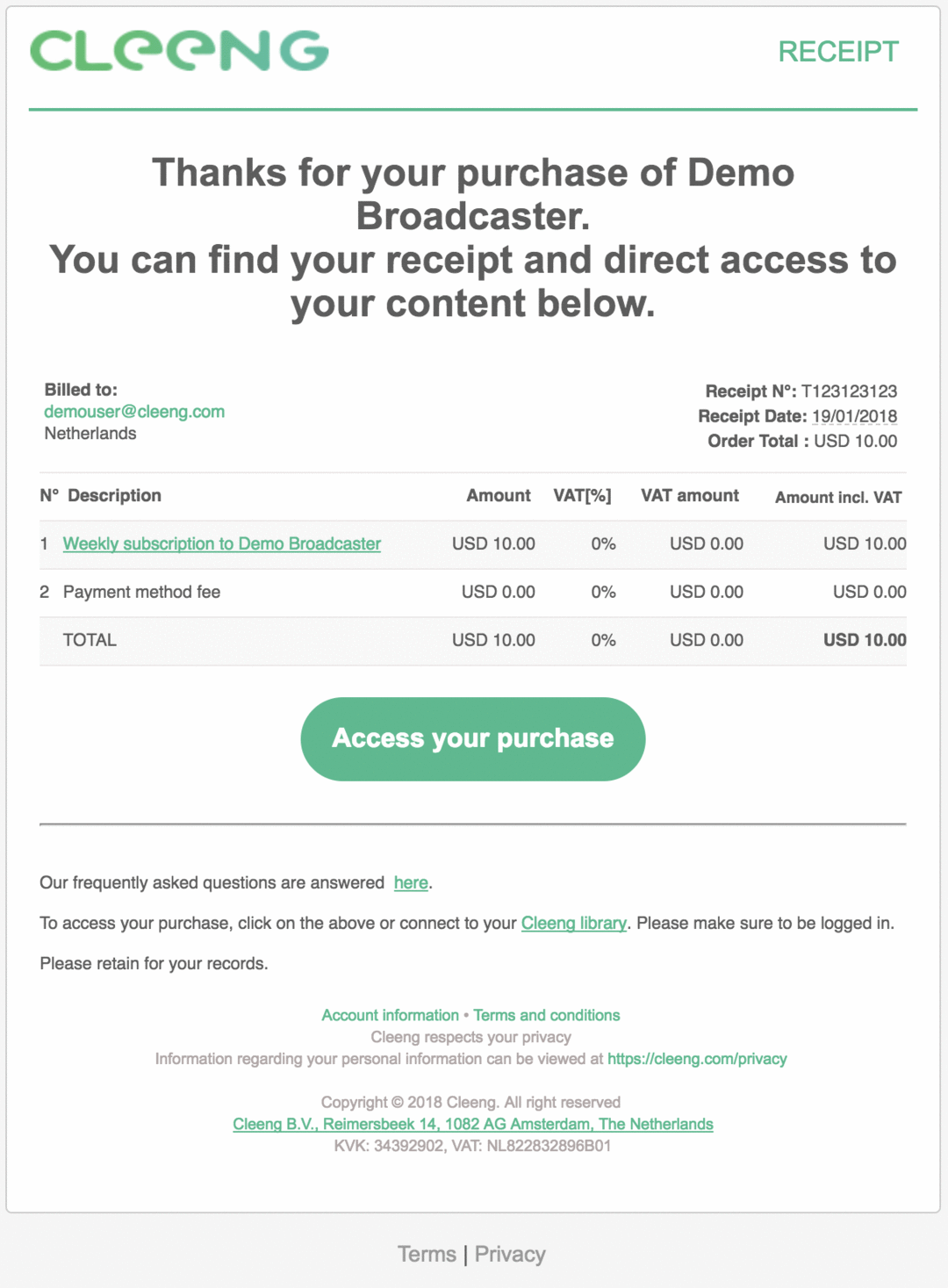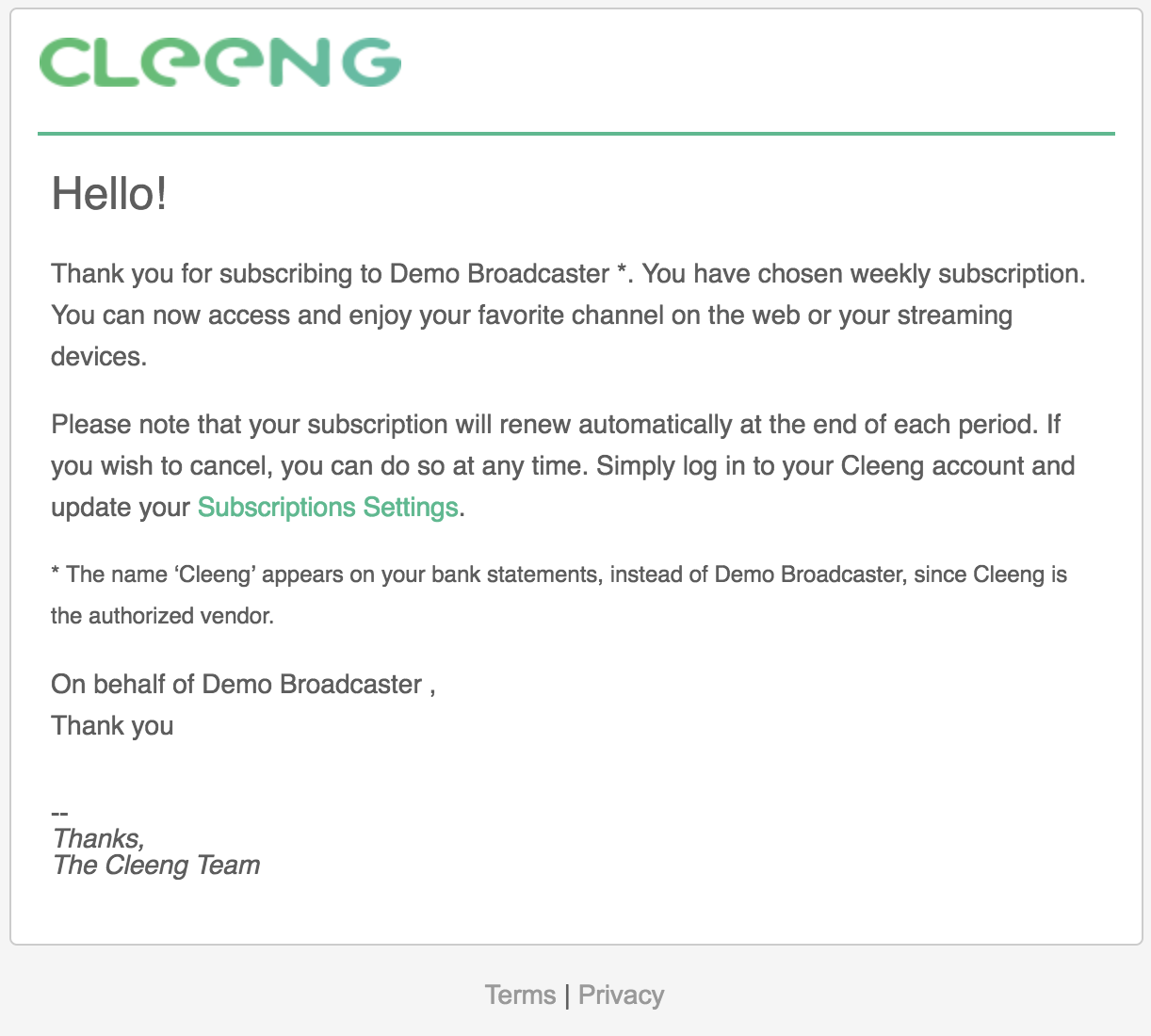 2. When a viewer stops their subscription: Viewer decides to stop their subscription in the 'my account' widget.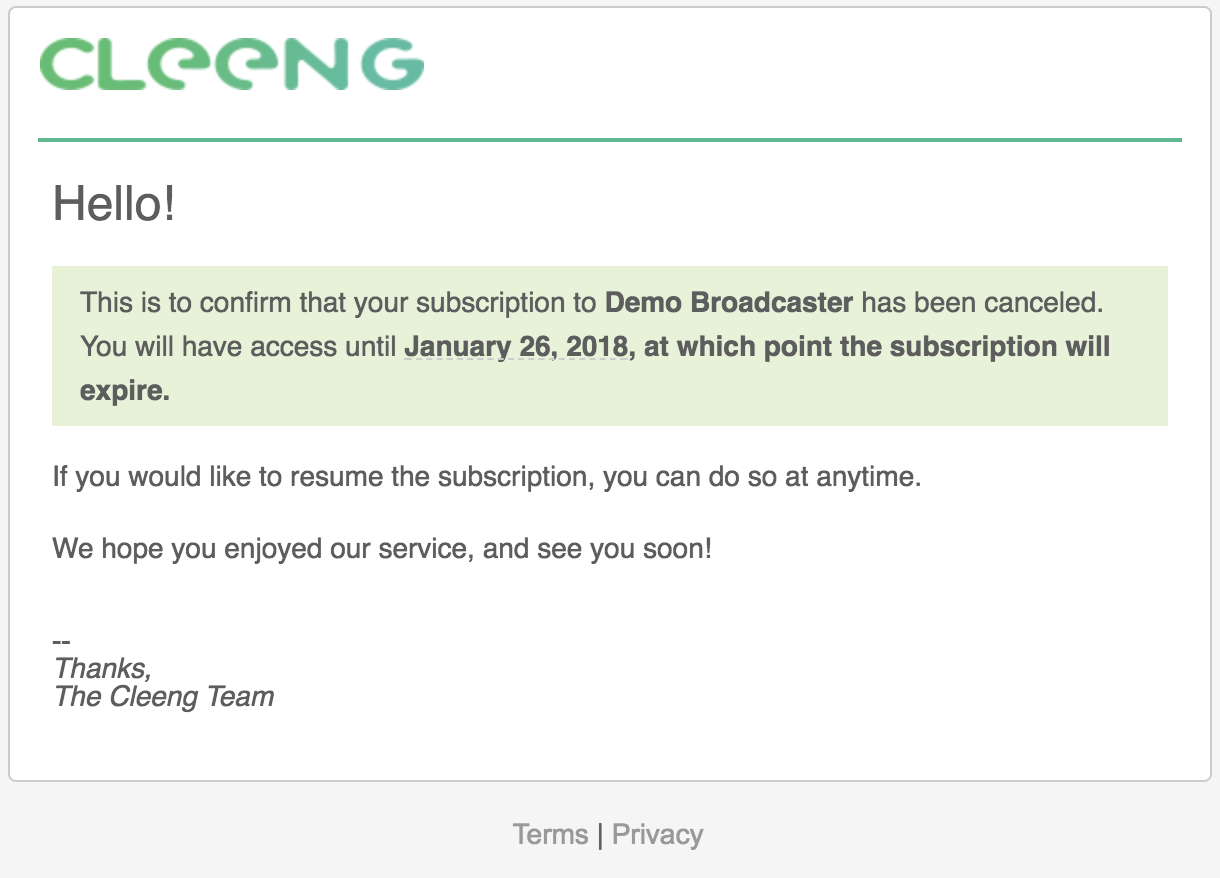 3. When viewer re-activates their subscription: Viewer decides to continue their subscription once again through the 'my account' widget.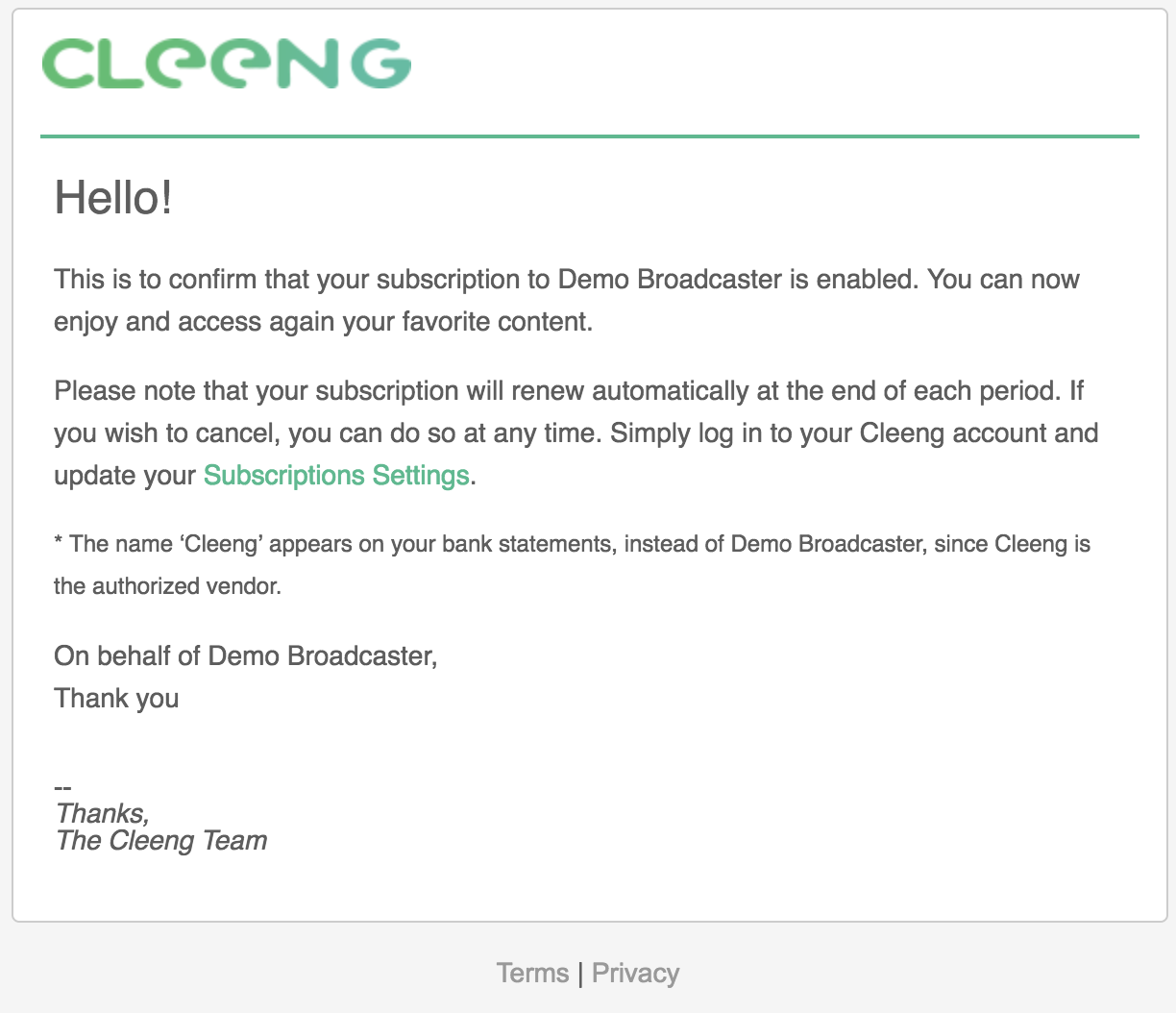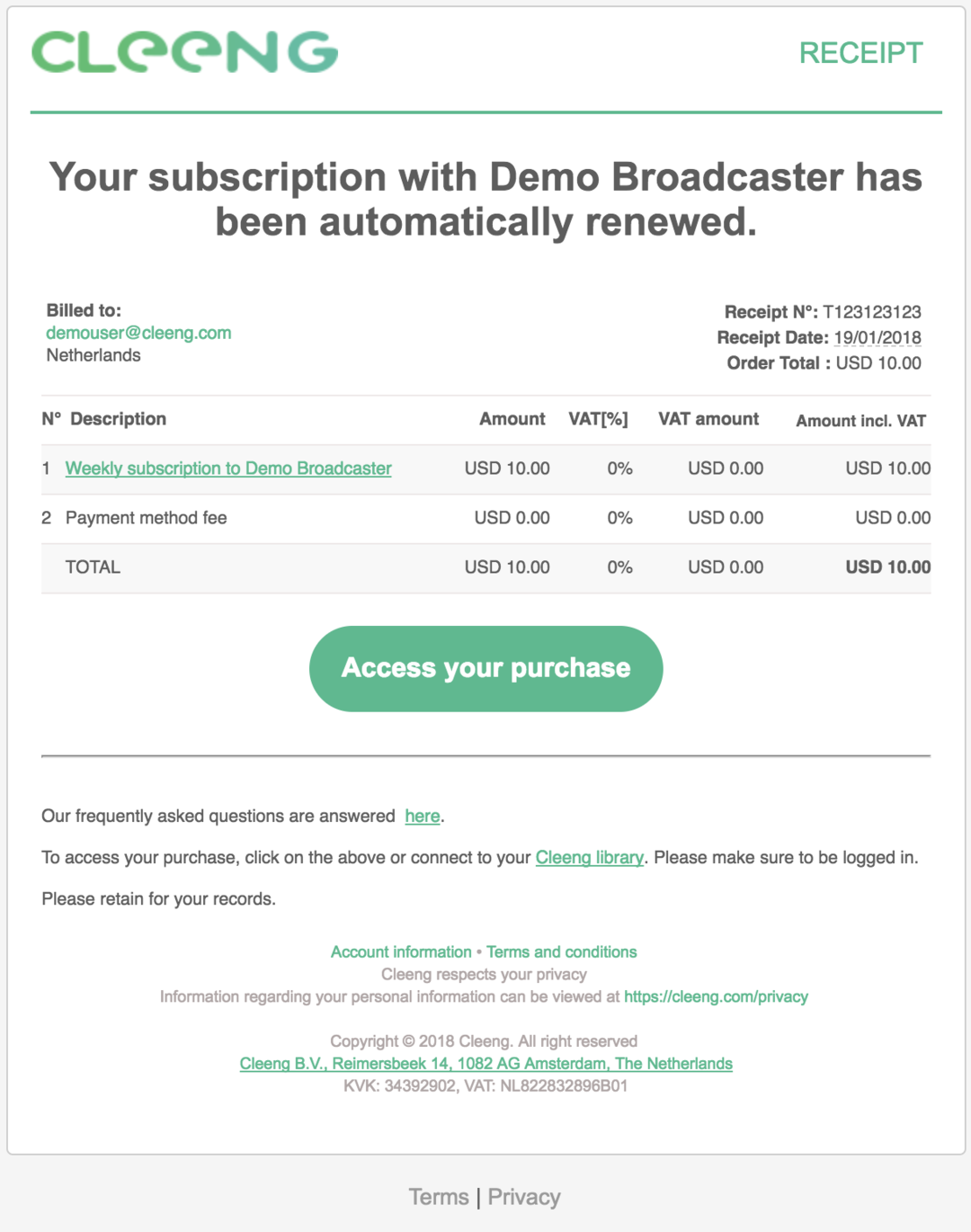 4. When a credit card expires the following month.
5. When payment authorization has failed: Cleeng automatically tries multiple times to trigger the actual payment. This message is only sent after the first failed trial.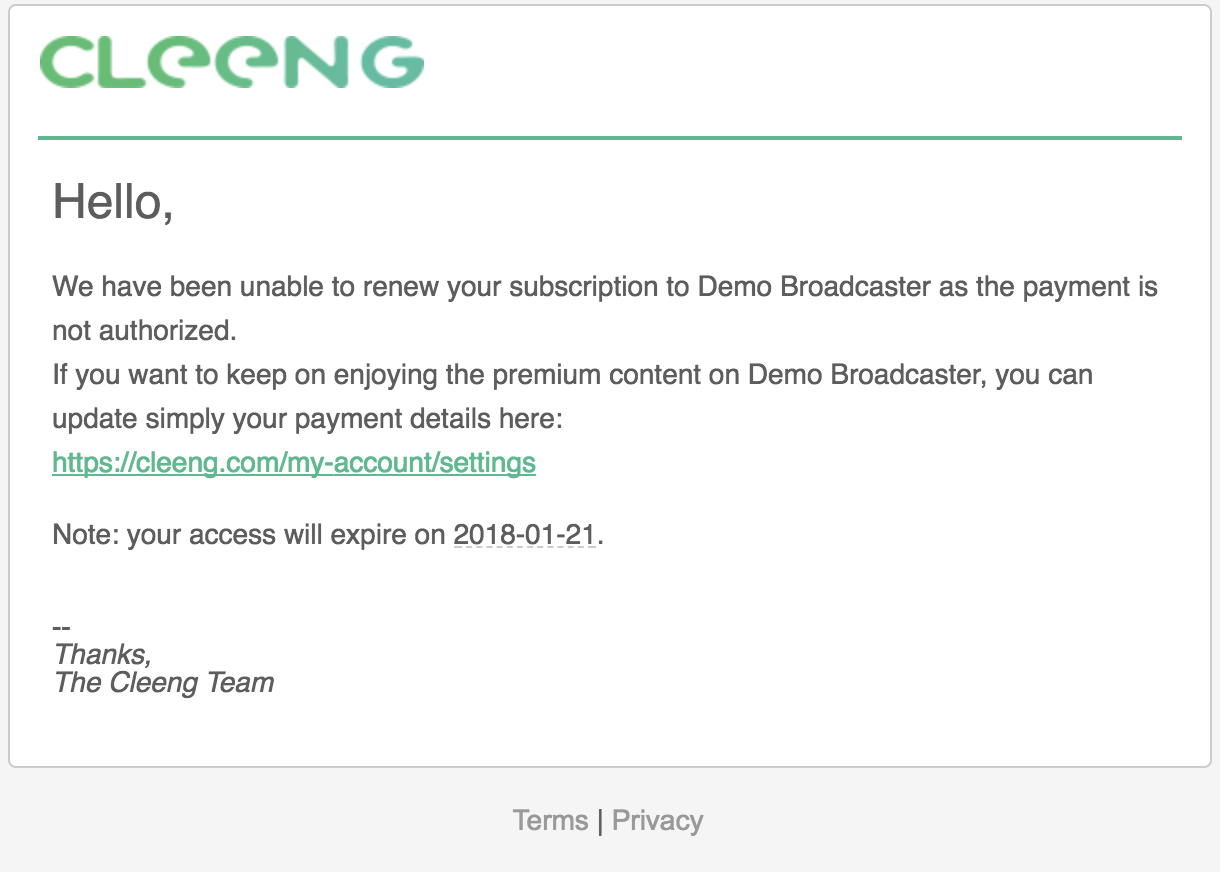 When access has expired: This can be due to many different reasons. (see following reasons below)
1. Due to failing payment - even after multiple automatic billing.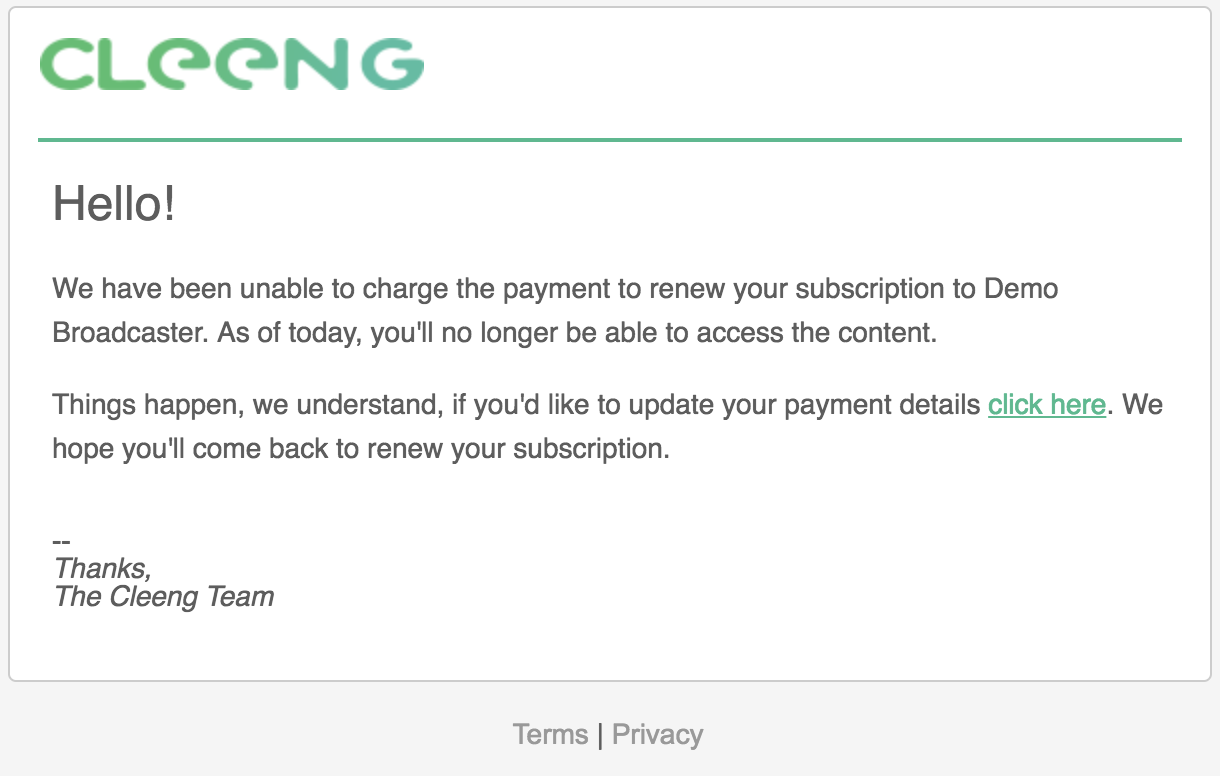 2. Due to Broadcaster that discontinued the subscription offer - basically when you decide to delete the offer.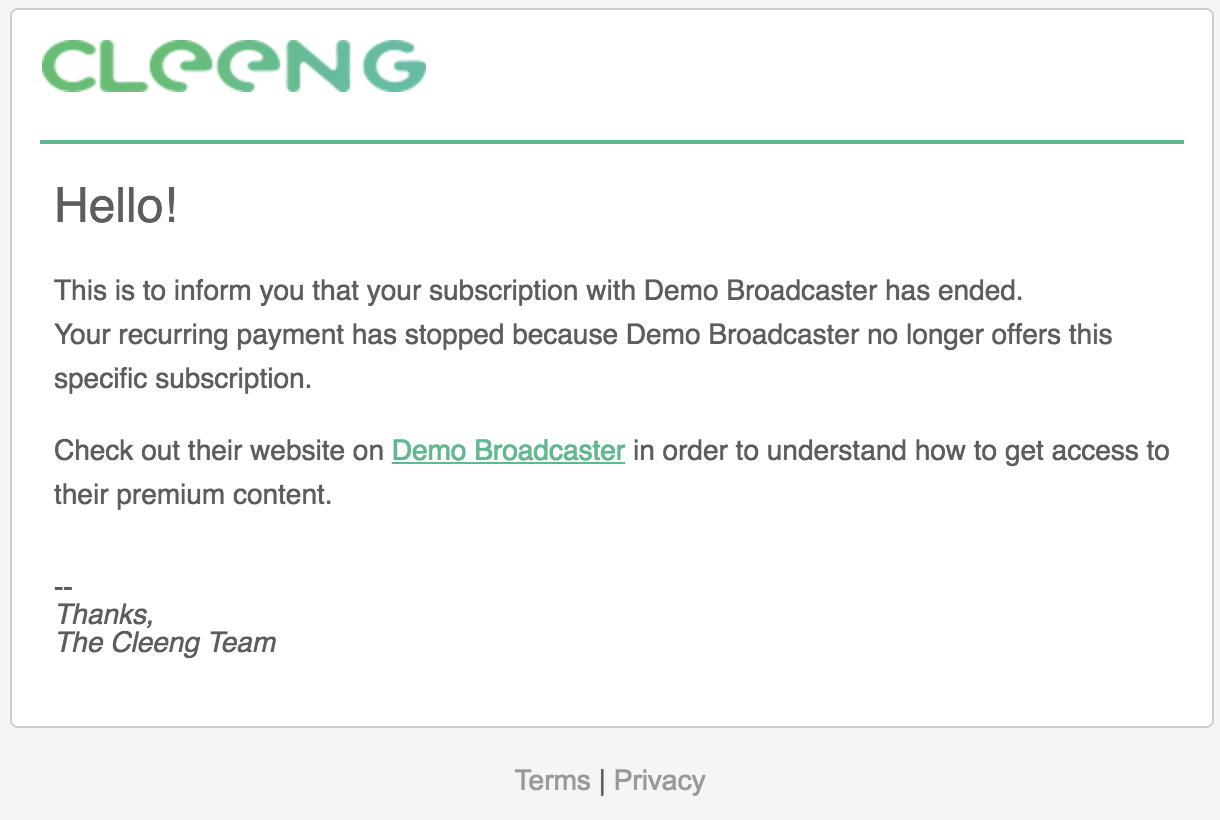 Note**  Cleeng also has the capability of sending a welcome email for all those who have created a user account. 
3. Due to viewer who stopped the subscription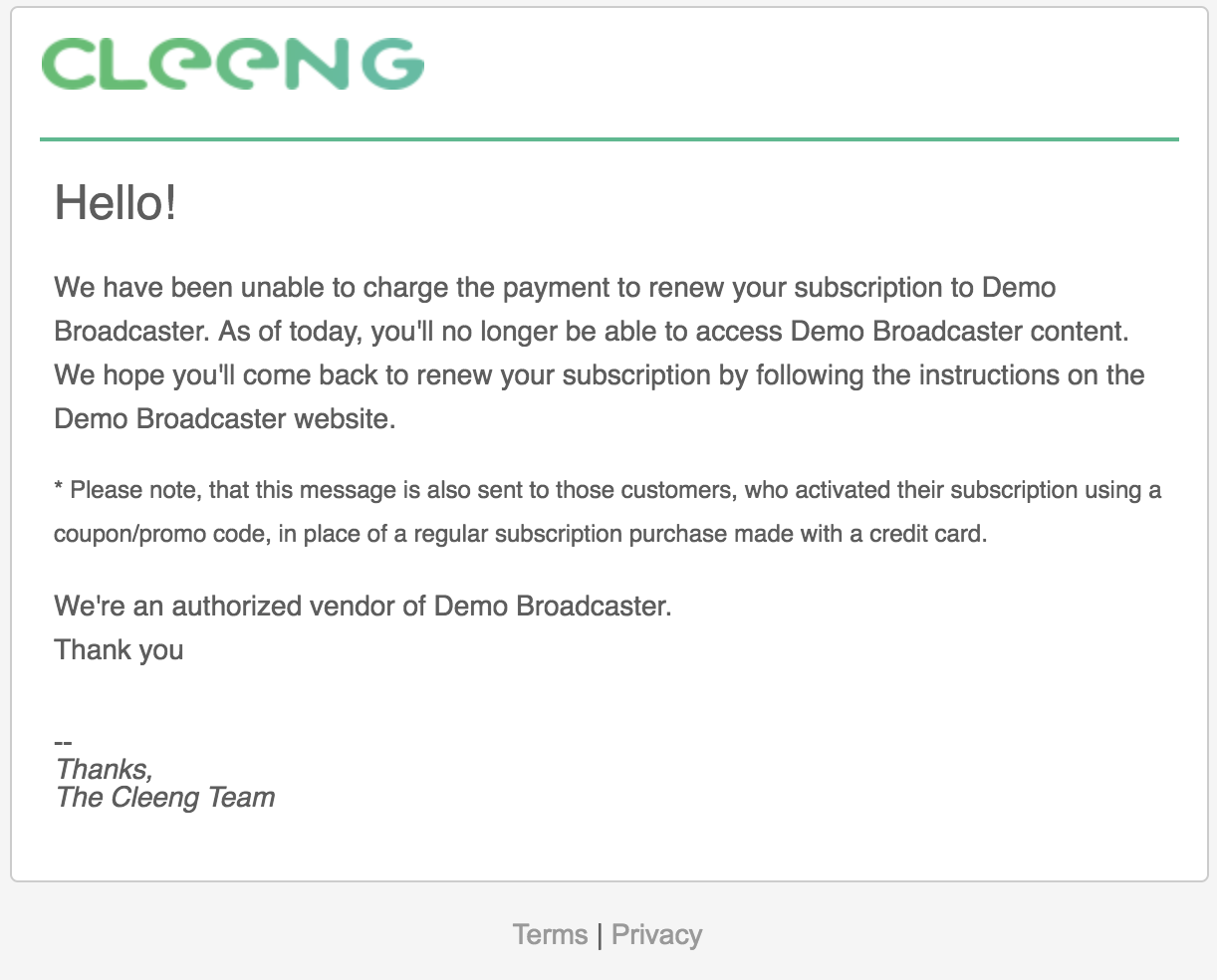 Please see the subscription email diagram below: