How to offer a VOD (replay) after an event has ended
Offering a VOD replay after your event has ended is easy and setting it all up will only take you a couple of minutes.
Please have a watch of this short video which takes you through each step.
We have also prepared a simple guide which will show 2 ways on how to achieve this:
The easiest method - replacing an embed of a live event with an embed of a recording, while working on the same initial event setup:
1. Go to https://cleeng.com/us/my-account and log in to your Cleeng Dashboard. Under the 'Live event' tab under the 'My Offers' section find the event you want to offer as VOD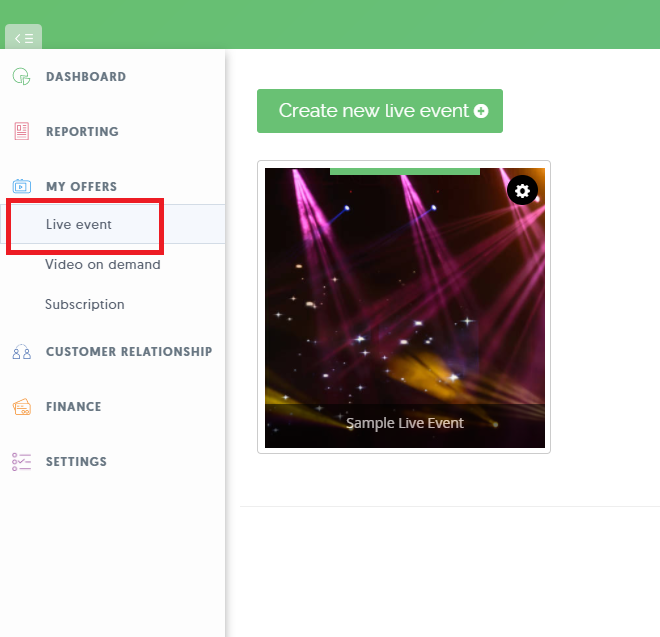 2. Click on the gear icon in the top right corner of your event card and then click on the 'Edit this event' button.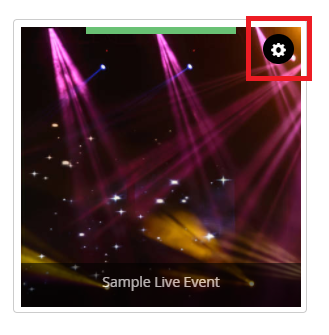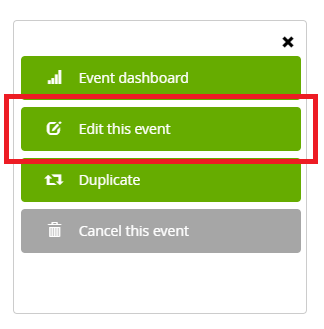 3. From here you need to edit 2 crucial parameters:
Adjust the event title by adding a word '[Replay]' to it, so that your viewers recognize this is not a live event anymore, but just its replay. 
Adjust the ending date of the event – so that your customers are able to view the replay. 
Optional: You may also want to adjust the price. Please mind that a new price will be applicable only to new purchases, coming from the new buyers. Everyone who has purchased an access to this event before, will be able to watch the replay for free. All the need to do is to log in.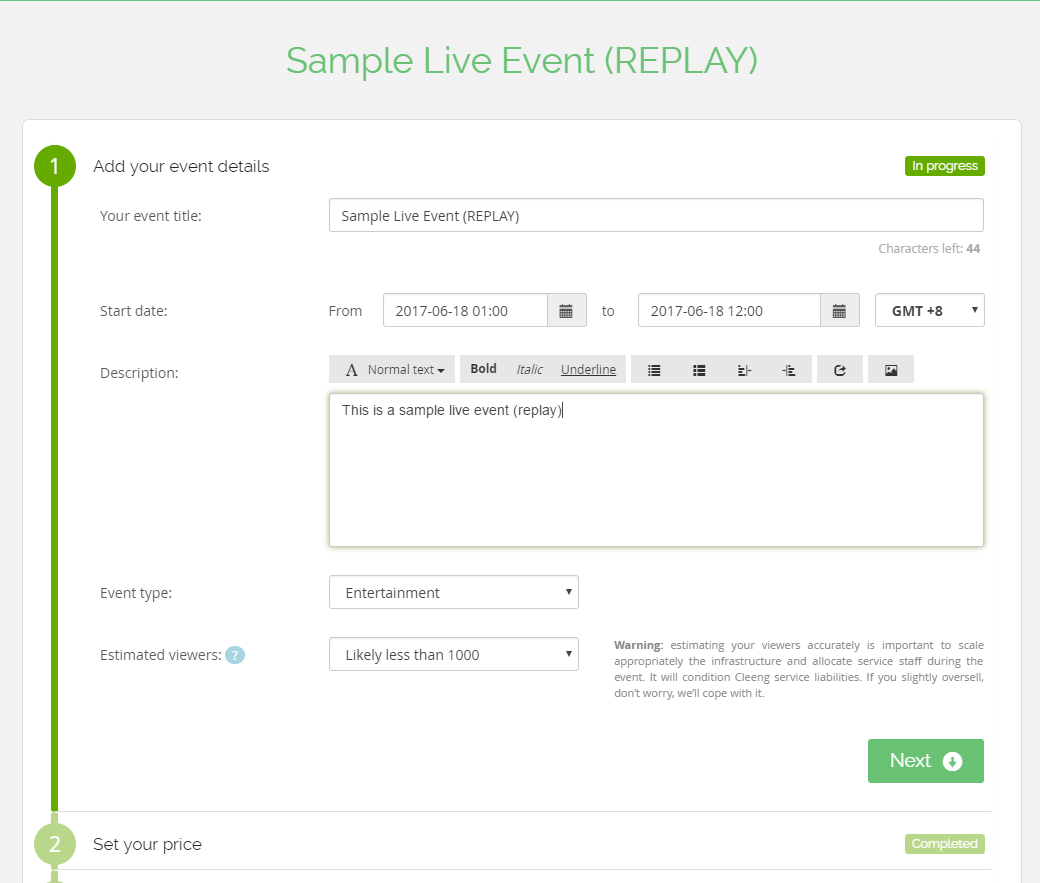 4. Replace the embed of the live stream with the embed of the recording - simply copy/paste it from your broadcasting platform. Most platforms save your broadcasts automatically as video. In the event of any doubts about how to save your broadcasts as recordings, please consult your platform's help section. 
Click on 'Update event settings' and you'll be all set!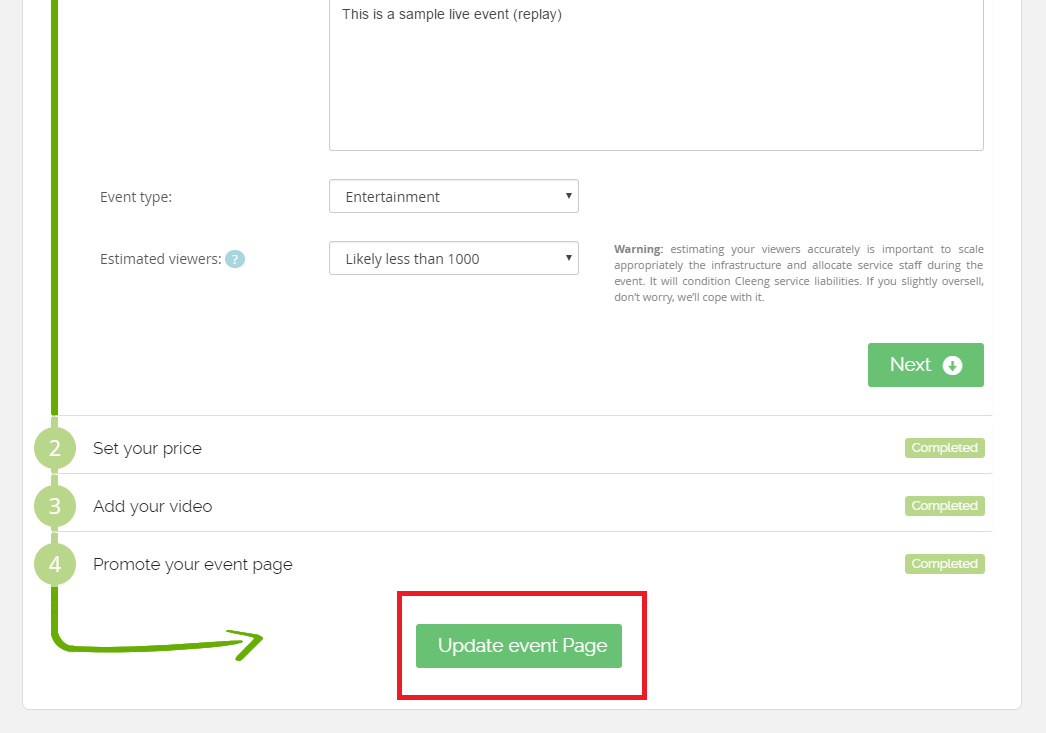 5. This is how the end result should look like: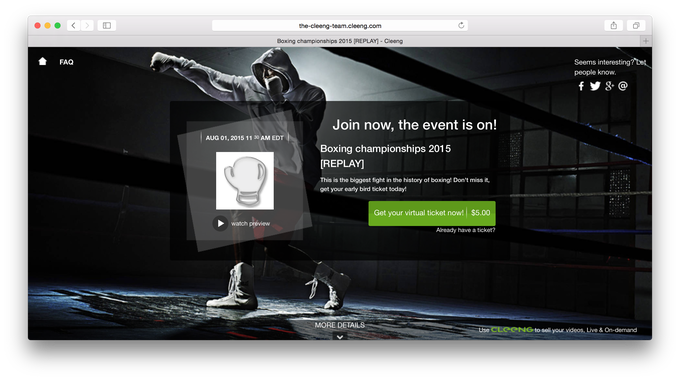 Note: If you'd like to sell the recordings directly from your website as an entirely new offer (available for purchase by anyone who visits your website), you should check out this FAQ.
A more advanced method: Offering a replay available as a VOD archive. 
1. Create a 'Video on demand (VOD)', using Cleeng Play. Not sure how to do it? Check out this tutorial >>
2. As next, associate your new VOD with your live event. You'll find the association functionality in the second step 'Set up your price' of the Video on-demand creation.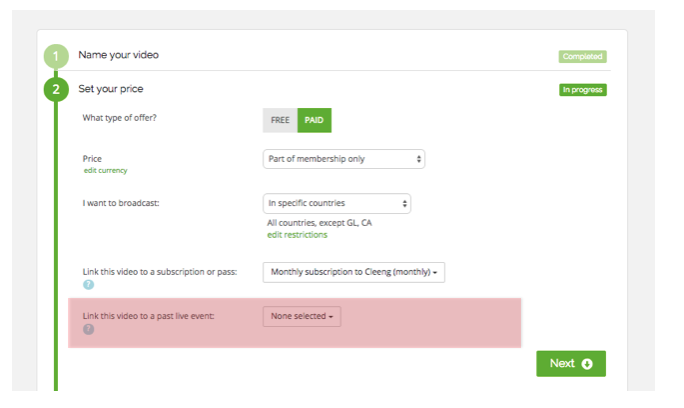 2. All you need to do is to decide which offers you want the video you're creating to be linked to. You have two choices from the drop down menu: 'Link this video to a subscription or a pass' or 'Link this video to a past live event'.
 3. As a result, your viewer will then see the 'Watch replay' button on your past event page.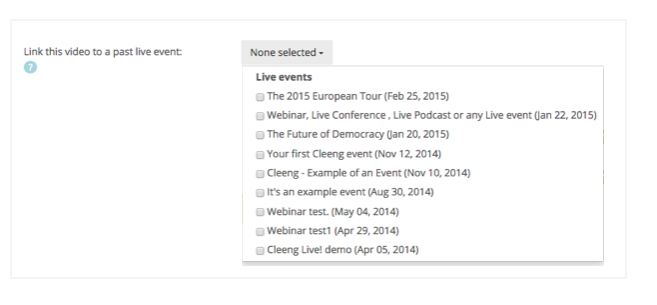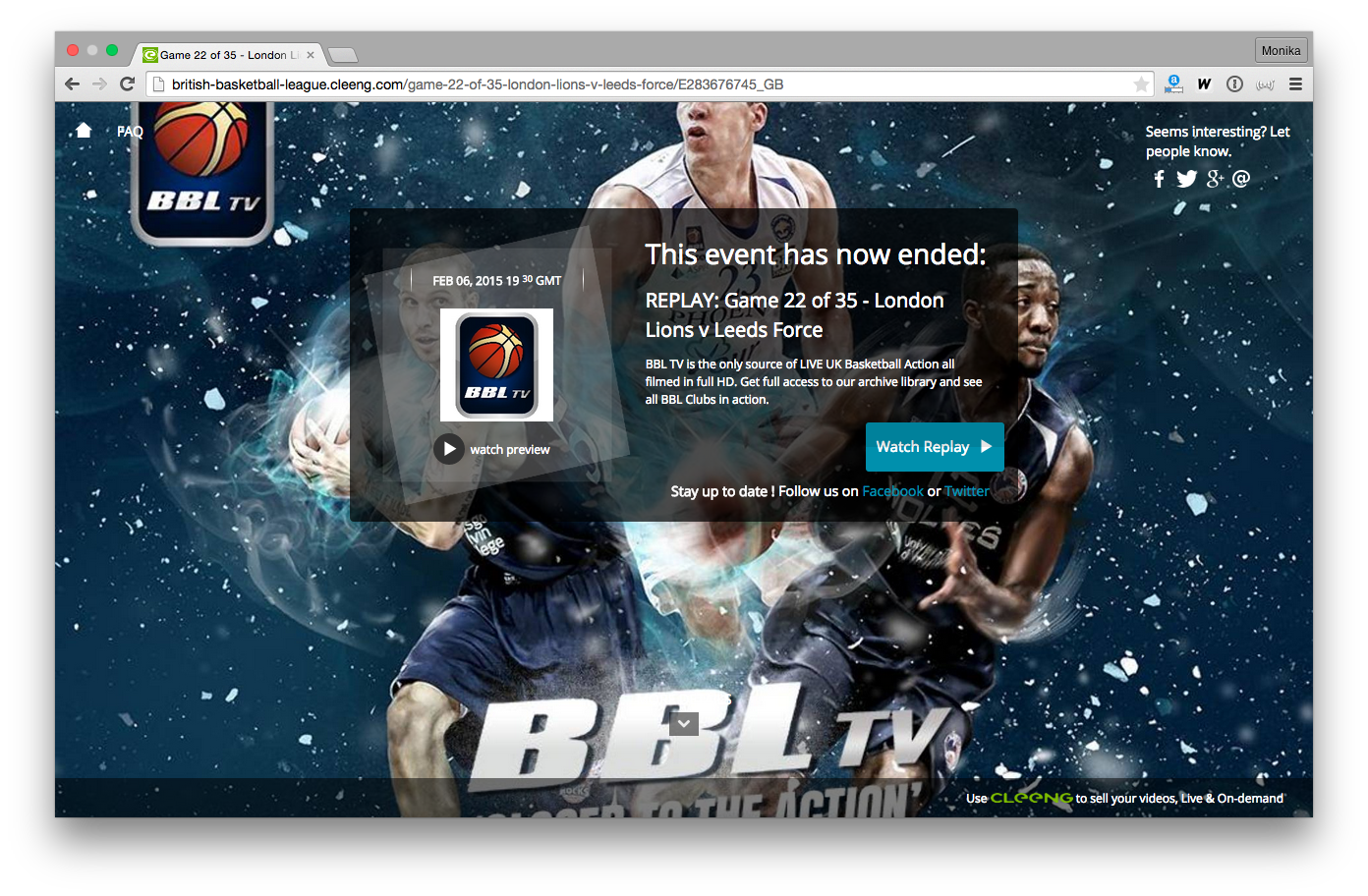 For any other questions please contact the Cleeng Support team via https://support.cleeng.com/hc/en-us/requests/new for further help.