You can create your first Pay-Per-View event using Cleeng Live in just a few minutes!
How to create a Live PPV event using Cleeng's API
Simply access the Developers Page here - https://developers.cleeng.com/reference/create-event-offer
How to create a Live PPV event using the Cleeng Dashboard?
1. Register a Cleeng account at https://cleeng.com/us/publisher-registration/live, or if you already have an account, simply log in here: https://cleeng.com/us/my-account
2. Click on 'Live event' under 'My offers' (left menu) and create a new event. Add your event details, such as the event name, start and end dates and description. Define what type of event it is and estimate the number of viewers.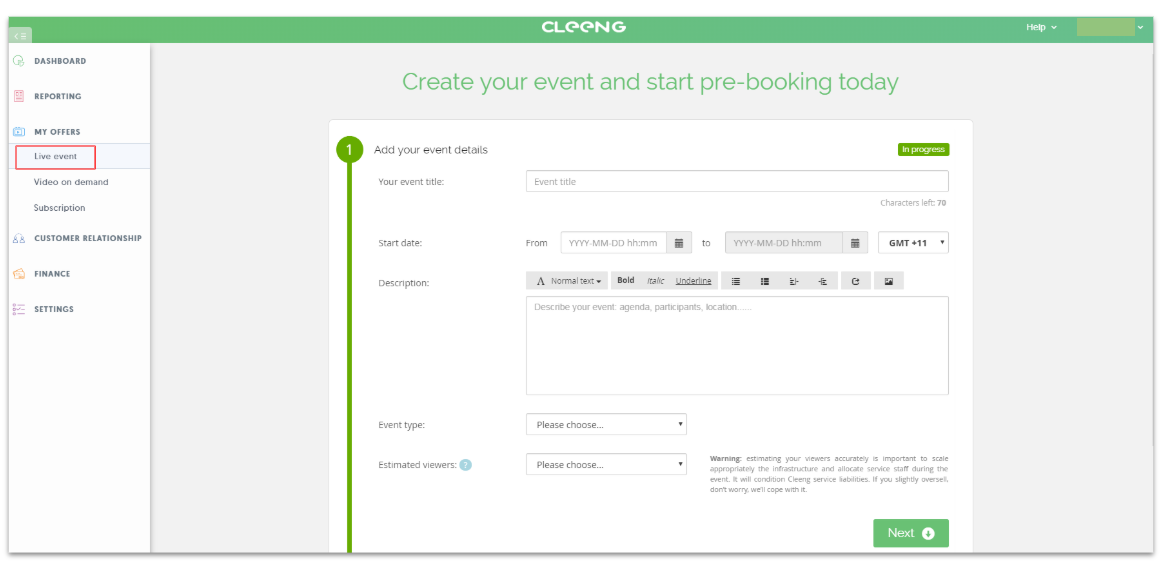 3. Now decide whether you want this event to be a free event or a paid one and set the desired price. Define whether your event should be available worldwide or only within specific countries (read more about Geo restrictions)
• Also, Cleeng offers you an easy way to associate your live and on-demand offers.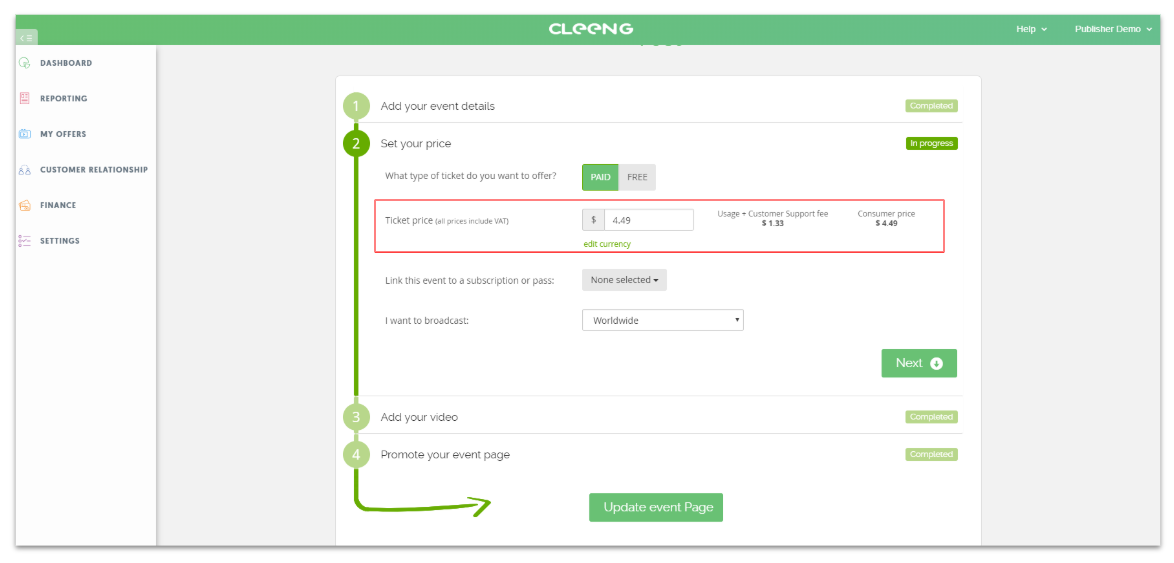 • Please note that the ticket price is the actual consumer price and the fees will be deducted thereafter.
4. Next, select your streaming platform and then paste the embed code you copied from the platform. Note* Cleeng is fully integrated with many OVP's including. For more information please visit our partners' page.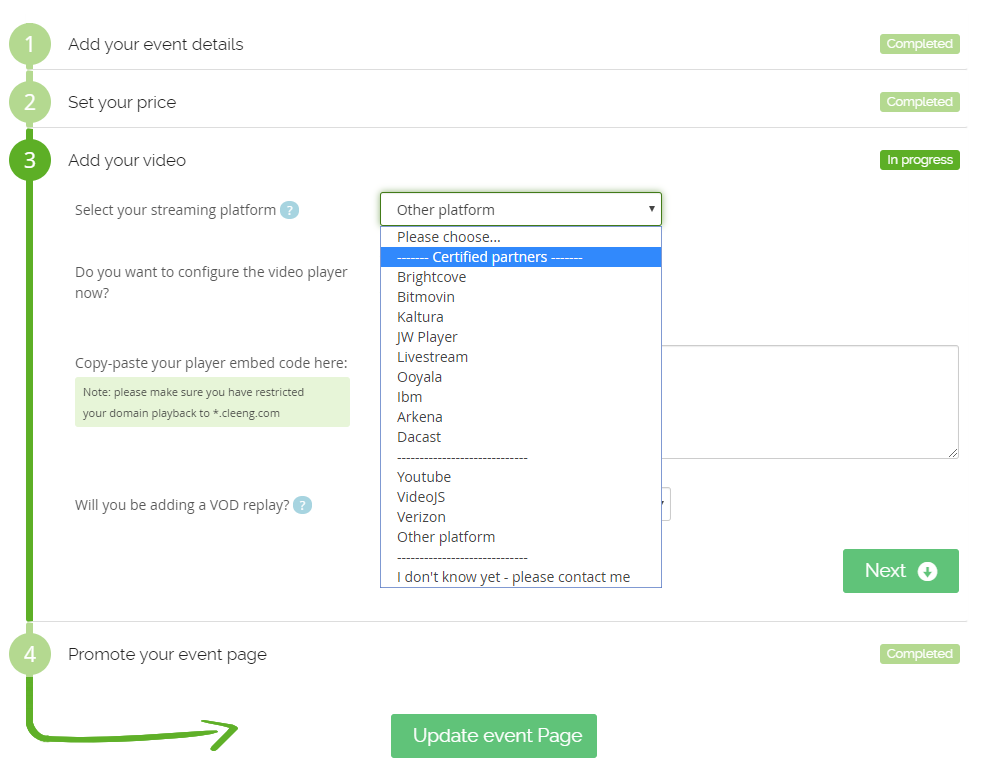 5. Select your streaming platform and then paste the embed code you copied from this platform.
We have a few video tutorials from the following OVP's that will help you to copy/paste your embed code:
6. Now it's time to promote your event to build as much buzz around it as possible.
Write an exciting teaser, then add links to your social media outposts.
Add a YouTube preview/promo and create a hashtag.
7. Click on 'Publish an event page'. You'll notice that your pre-booking appears. From here, you can change the background image, logo, or button colors in the "Page settings" before publishing it.
8. Once you publish, copy the link to your event page and start promoting your event. However, if you plan to sell the event from your own website and have your viewers log in to the broadcast from there, click on 'Embed event' option. Then copy/paste the embed onto your website.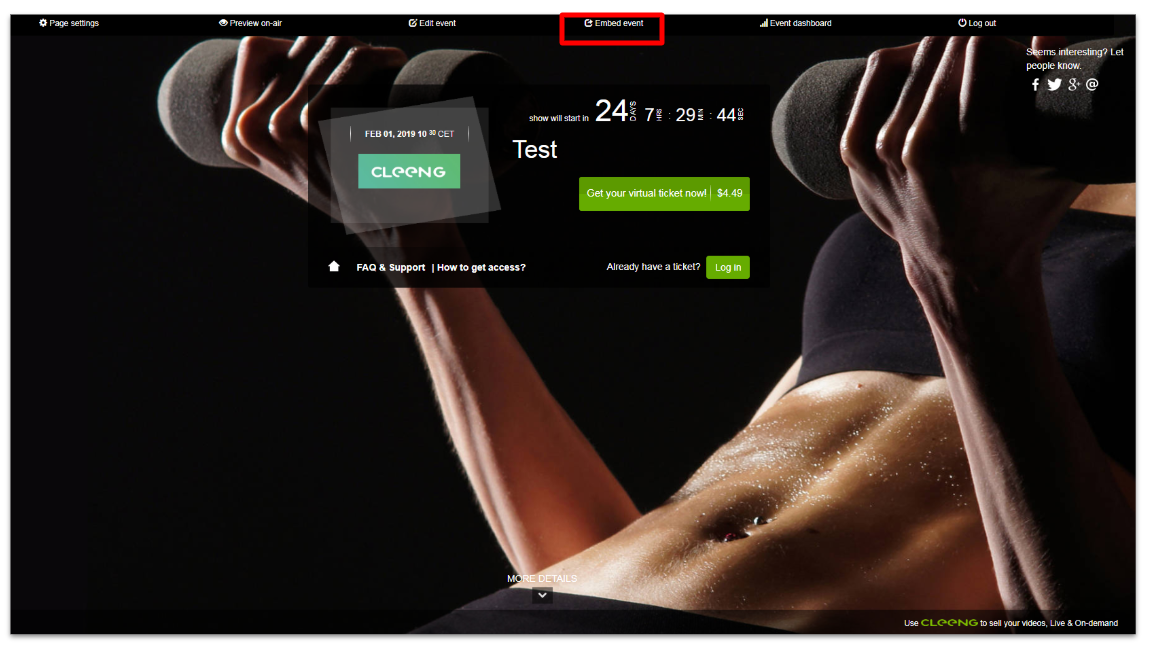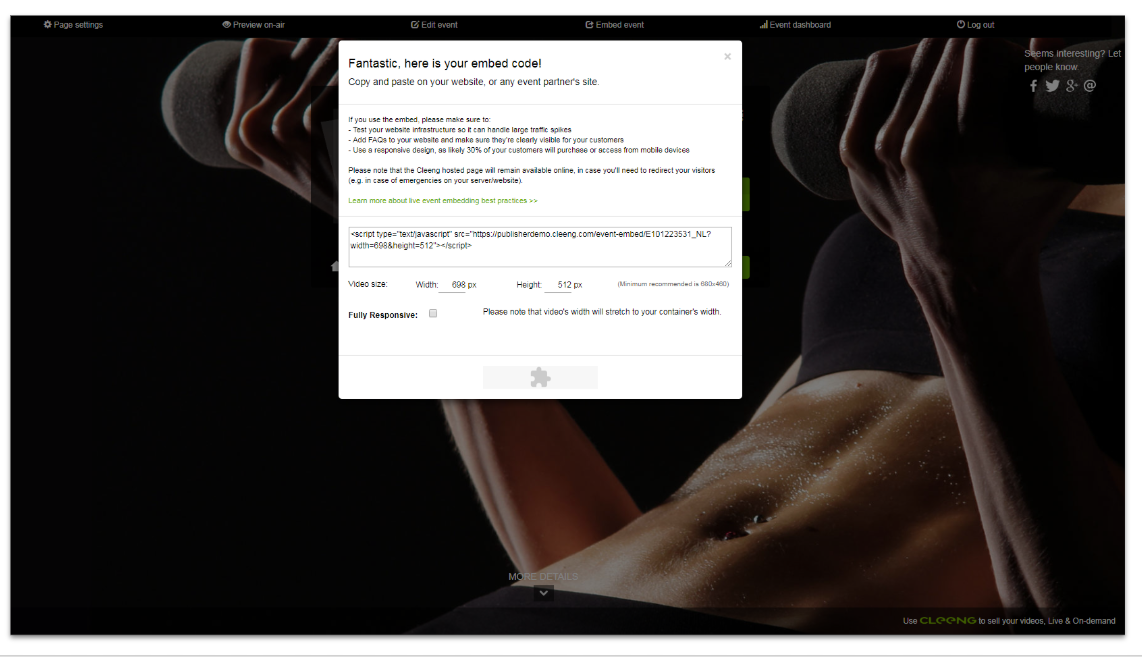 IMPORTANT: When embedding an event on your website, you need to include the event FAQs there, along with the customer support ticket submission form. If you decide to skip this step, we won't be able to help your viewers. Please read carefully about how to embed events onto your own website