(2 min read)
This is the number of free trial subscriptions that begin in any period of time. On the Cleeng SRM dashboard, this number is always compared to an equal preceding period of time to show your sign-up trend. Together with your trial conversion rate, this metric is a key growth indicator.
Measurement: The number of free trial subscriptions started in the time period selected.
The free trial chart will always show you the number of trials started within each of the sub-periods visualized. For example, if you view the last 6 months as your overall time period with each bar in the chart representing an individual month, the individual bar will only display the trials that were started in that month.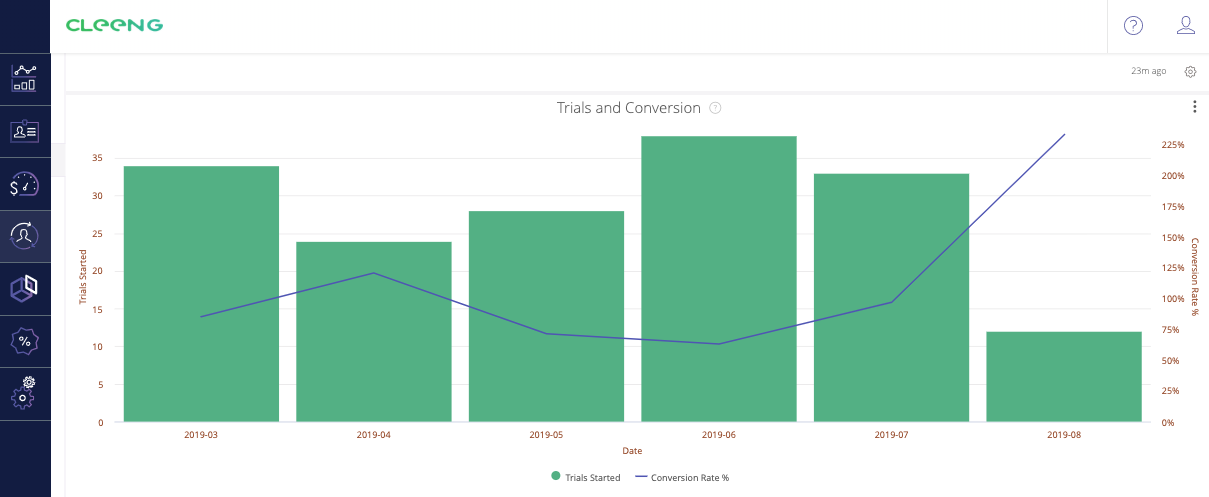 This is linked to the Trial Conversion Rate rate so that you can view the performance of each trial in isolation, without interference from different trials. And by filtering for specific Offers, you can use this chart to closely analyse the impact of any changes to your free trial offers.
The SRM Dashboard's trial analytics will help you to refine and optimise your trial offer. Used consistently, you can over time significantly increase the number of free trials that are started every month.