(2 min read)
Your Retention Rate is one of the key indicators of the health of your subscription business. Growing your rate of retention impacts your business outcomes more than any other single factors including your rate of subscriber acquisition.
Measurement: The number of subscribers active at the end of any period / the number of subscribers active at any point in that same period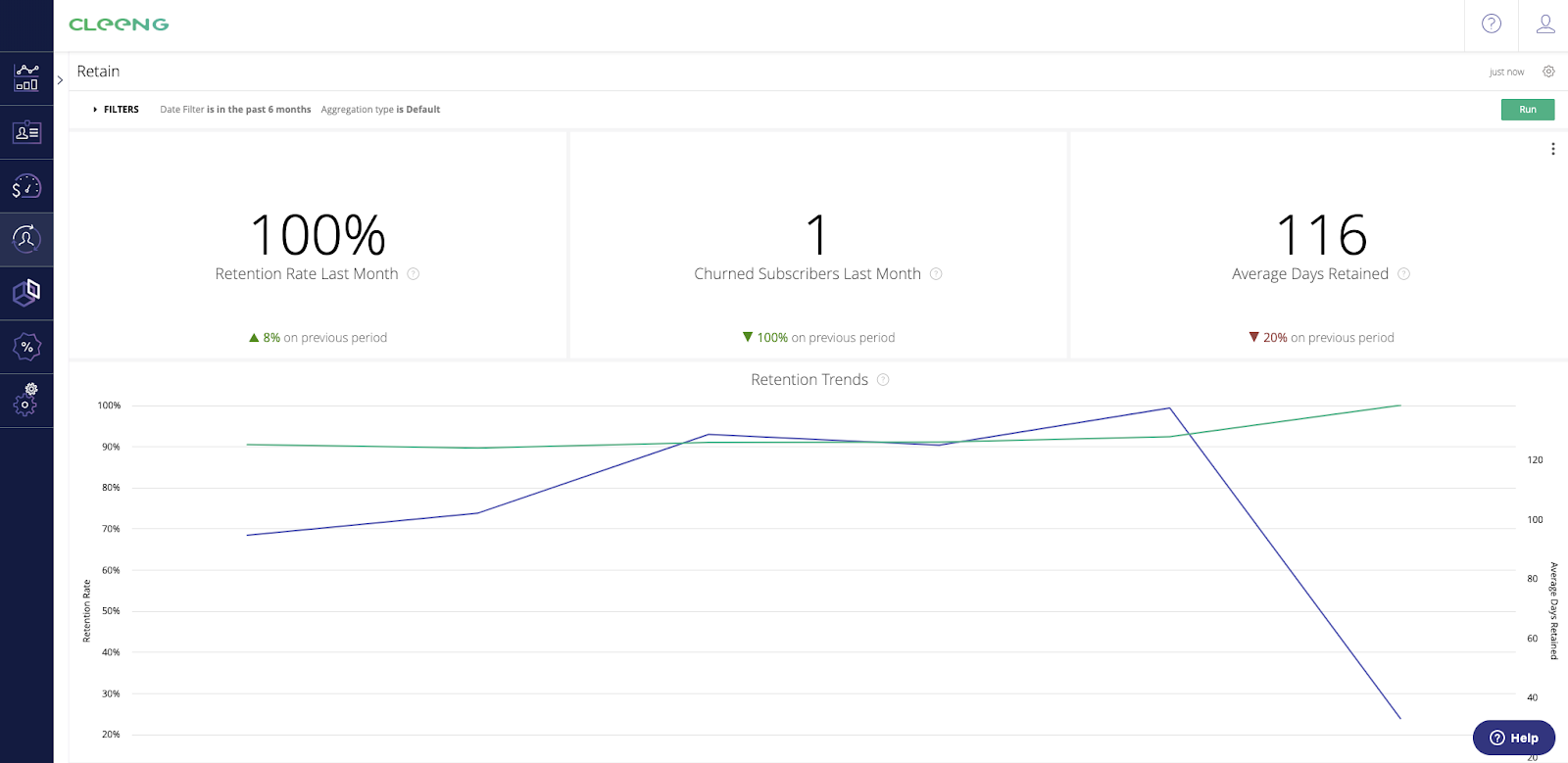 Your retention rate is closely connected to your subscriber lifecycle. For example, a monthly retention rate of 80% implies a subscriber lifecycle of 5 months. Increasing that retention rate by 10% increases the average subscriber lifecycle to 10 months, and doubles the lifetime value of your subscribers.