(2 min read)
Active subscribers is the most important non-financial metric for your subscription business. The trajectory of this number over time reflects the trajectory of your business generally. You can find your current active subscriber count in the Subscribe step of the Retention Journey.
Measurement (Active Today): The total number of subscribers with an active content entitlement at the beginning of the current day.
A slight variation on this measurement is used for the active subscriber trend-line, where the active subscriber count at the end of each date point is displayed.
Consider an example where during the month of May a total of 1,000 subscribers have an active entitlement, and 200 of those subscribers terminate their subscription before the end of the month. The displayed active subscriber count for May will then be 800.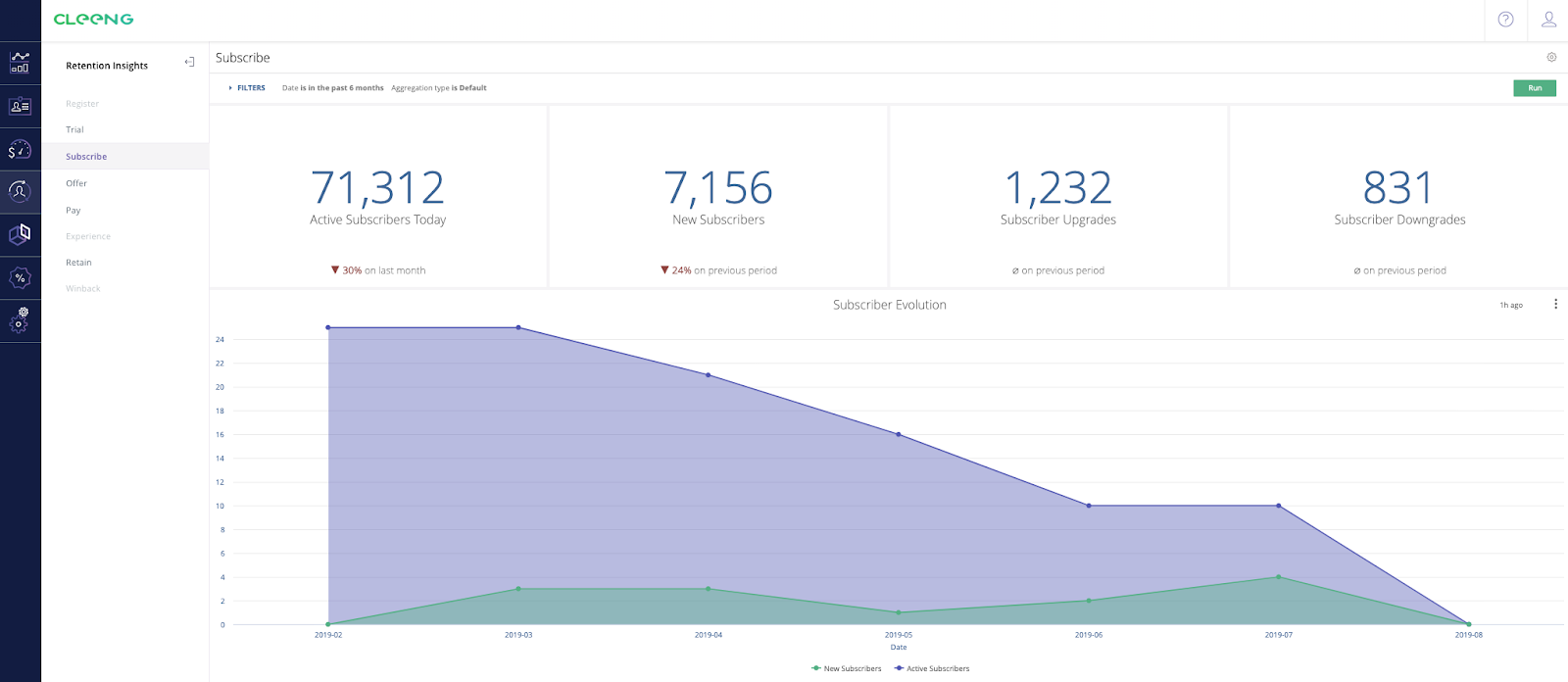 Note that the creation of a new subscription by a currently active subscriber will not be included in this calculation. That action will instead be captured as a subscriber upgrade or downgrade. Trial subscribers will be included unless you set a filter to exclude them.
The subscriber evolution chart should be used to both evaluate the return on content or marketing investment, and to identify seasonal spikes and troughs in subscriber growth.