(2 min read)
An important use for your engagement analytics is profiling your churn risk, and segmenting your subscribers accordingly. The first question to answer is how linear the relationship is between engagement and churn, and how strong the relationship is in general.
Your first step should be identifying how many of your churned subscribers were engaged at different levels prior to churning. The larger the proportion of churned subscribers who are engaged at a low level, the stronger the engagement-churn relationship.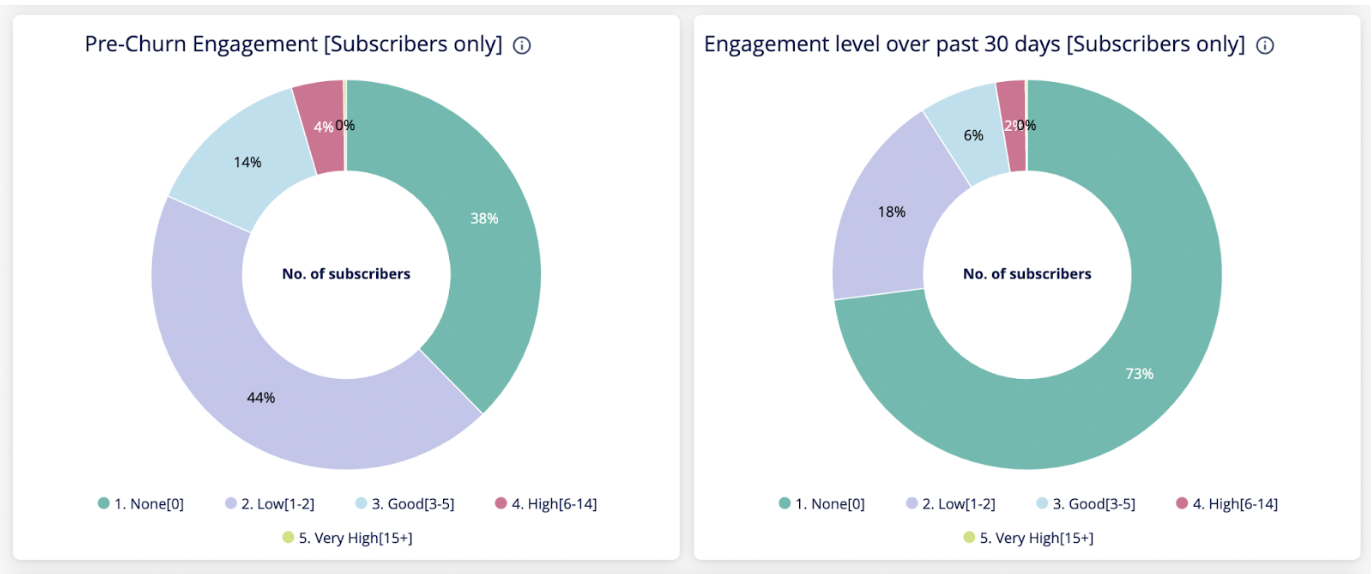 Engagement segments should also be used as a basis for both retention actions and upselling to higher value subscriptions. They help you to identify who sees your content as an occasional distraction, and who uses it habitually.
This migration of users from 'might use' to 'must use' territory is the high level trend to track on this step of the Retention Journey.