(2 min read)
The 'Customer Lifetime Value (CLTV)' metric can be viewed on the SRM dashboard Overview page. It can also be viewed at the level of individual offers on the Offer step of the Retention Journey.
CLTV is a key indicator of the health of your subscription business. It reflects the expected value of a customer who subscribes to your service. In the Cleeng SRM dashboard, CLTV is calculated on the basis of recent MRR and churn dynamics. In subscription services, growing CLTV is primarily a reflection of a falling churn rate. It can also be grown by encouraging subscribers to upgrade to higher value offers
Measurement: Customer Lifetime Value = Average MRR per customer / churn rate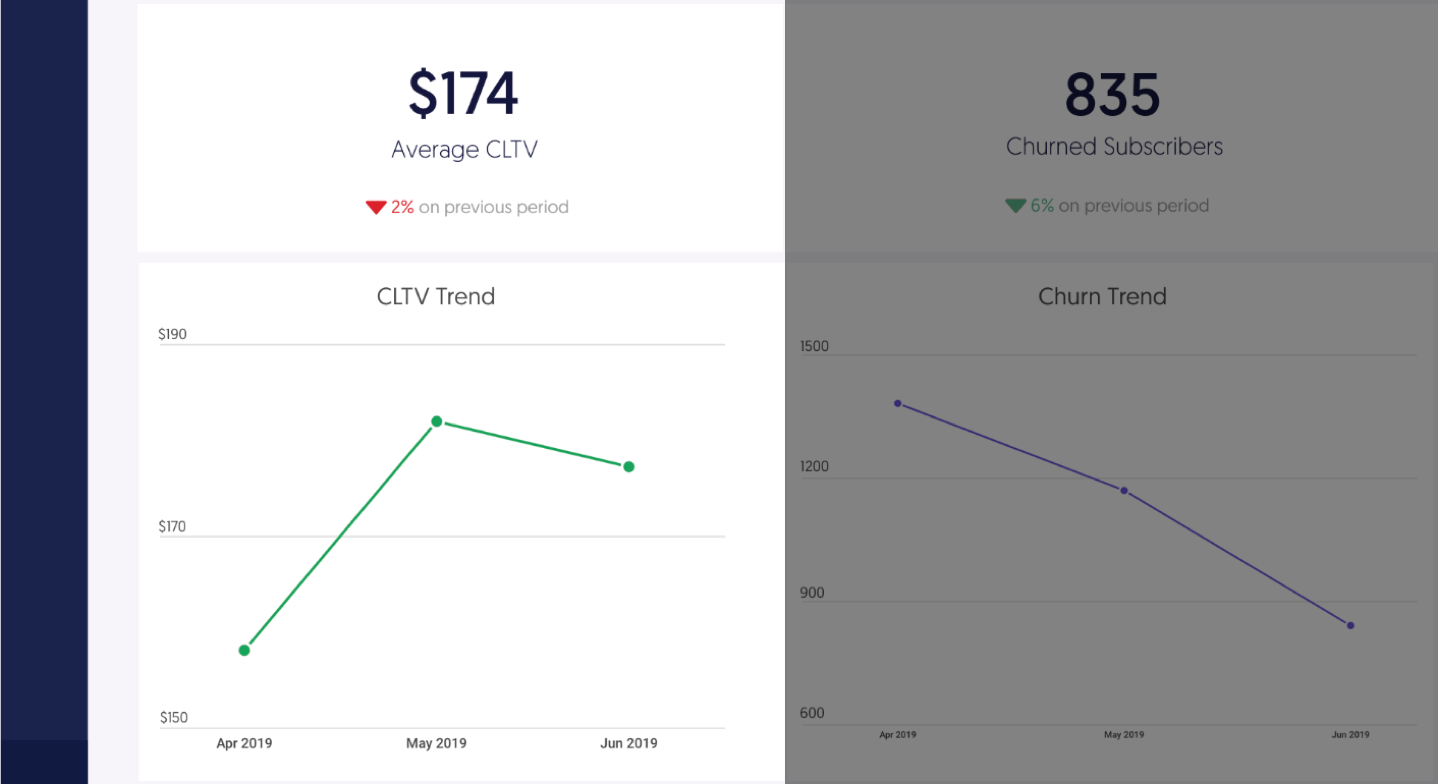 CLTV is an important metric to track over time,as it captures the value that your subscribers attach to your service. The greater your CLTV, the higher the valuation that your subscribers give the experience of viewing your content.
You should also factor CLTV into any consideration of subscriber acquisition efforts. If your average CLTV is $120, and the acquisition of 100 new subscribers is estimated at approximately $5,000, then your gross margin for that acquisition campaign will be $7,000.
CLTV allows you to consider the value of further investment in campaigns, or content, in perspective.