Cleeng's Multi-Lingual Hi5 Support
In OTT, customer experience is extremely important and we know how language barriers negatively impact communication, and thus the overall experience of the customer. But there is no need to worry about it!
Cleeng's Customer Success team is staffed with native speakers of English and Filipino and has our viewer Help Centre translated into English, Spanish, French, and German. On top of this, Cleeng has partnered with a leading linguistics technology company that allows us to support viewers in 29 different languages. The technology uses both AI and a human translation pool of people to provide high-quality and localized translations. To put this in perspective, using Google Translate would provide you with a translation quality of around 65%. Whereas Cleeng's Multi-lingual solution translation quality is at 85-90%. The best part is the more you use it, the better and more fluent it becomes.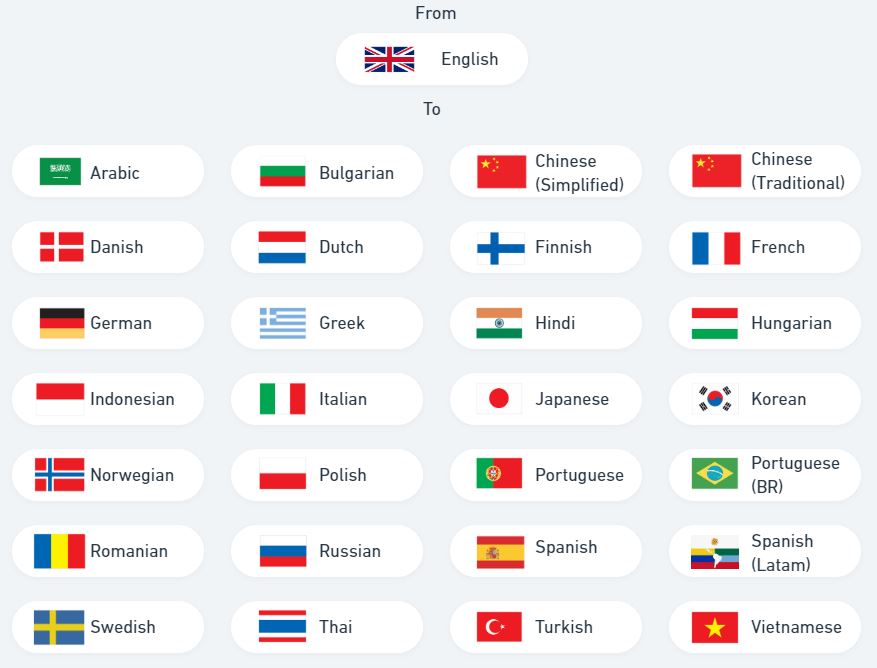 What's in it for you?
With Hi5, we always make sure that both viewers and broadcasters will benefit from our services. Our goal is to help our clients provide the highest quality language support. Below are a few reasons why having Multi-Lingual Support is important for you:
Viewers are more likely to repurchase if customer care is offered in their own language.
Increased customer satisfaction.
Improved customer experience.
Makes your offer accessible and sold across the globe.
Offering viewers a language alternative allows them to feel secure and will lead to an increase in sales.
We make sure that there's no limit when it comes to supporting your viewers. We have an effective multilingual support strategy and tools to provide the best customer service, regardless of the customer's language.
Contact information
For any further questions, please contact the Cleeng Customer Success Team