Free Trial and it's benefits
In the OTT Industry, you know how difficult it is to find and keep an audience long term and convert them into loyal viewers. Offering a free 'Trial Sign Up' period like Netflix, Amazon Prime and Hulu can provide viewers with the confidence to invest in your service.
As part of Cleeng Core's Identity & Access Management, you can allow your users free access for a given period of time. Through Free Trials, you can engage the viewers in your content offering and give you benefits at the same time:
Allow validation of Payment method
Acquire certain information even if they're not converted: emails, socio-demographic information, navigation information, feedback on your content and the reasons that led them to leave. 
Higher chance of conversion rate

Cleeng is able to prevent an user to re-apply a "free access" trial to the same offer
How to setup Free Trial?
You can setup a trial period through the Dashboard in a few simple steps:
1. Go to your Dashboard>My Offers>Subscription tab and click on "Create Subscriptions"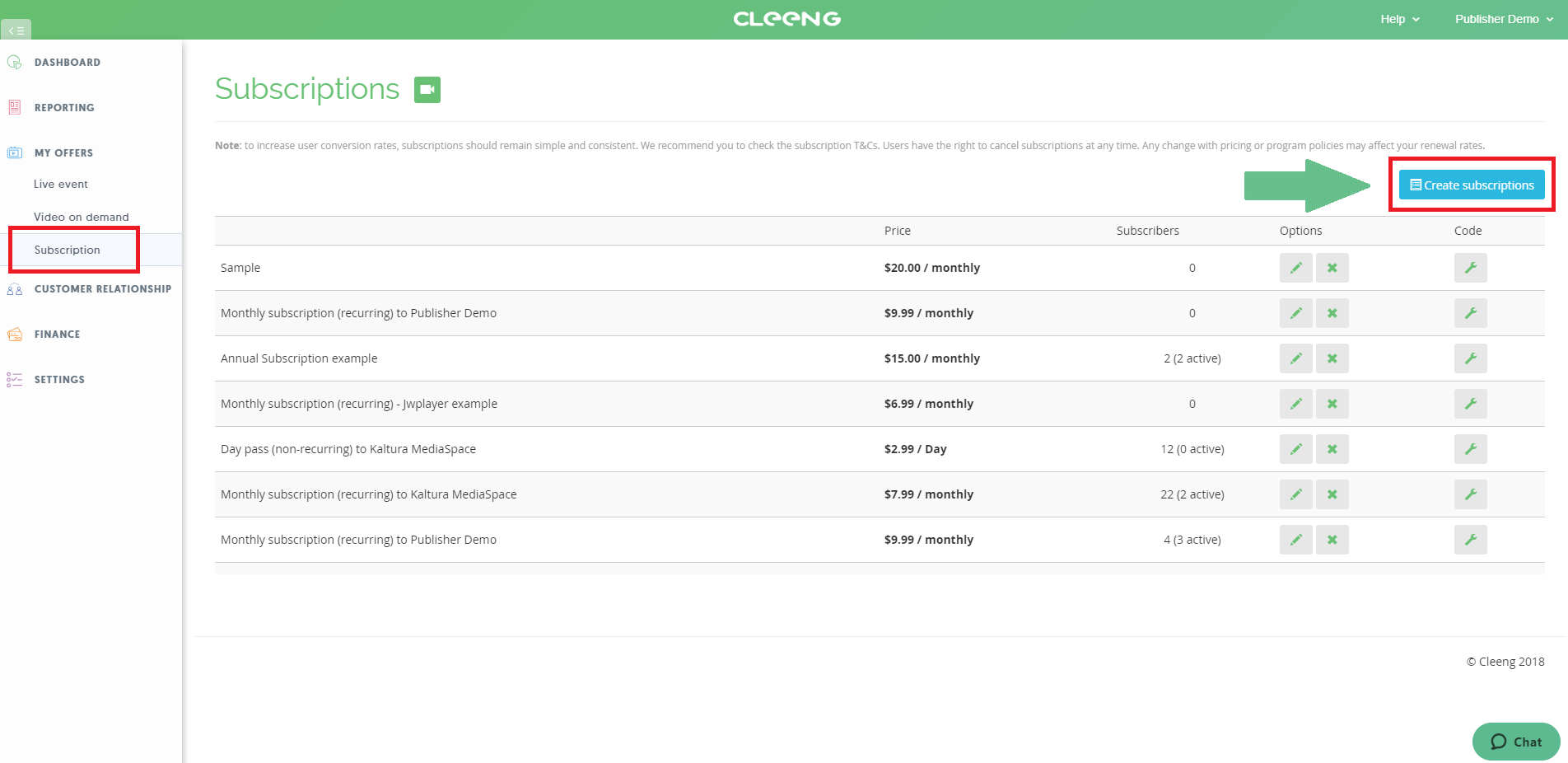 2. Fill out necessary information and enter the number of "Days" or "Months" for the trial period. Click on Save then associate the subscription offer to your relevant videos.
To know more about associating subscription to video offers, click here.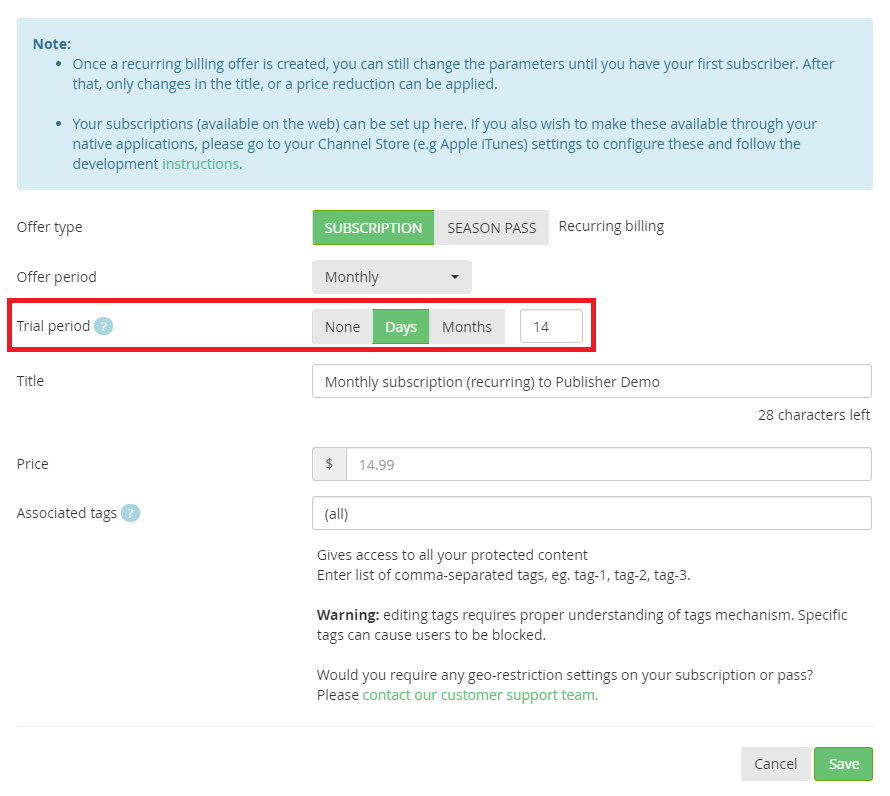 3. Viewers will be notified about the Free Trial during checkout.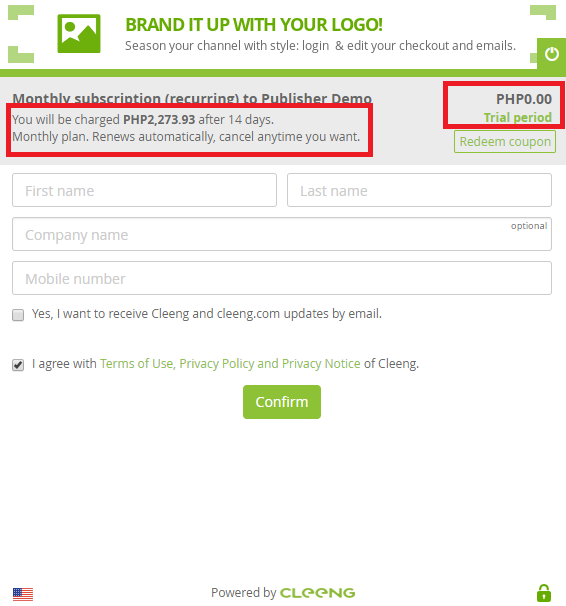 The success of a content subscription is based on how well you engage the users when they are using the service. If you decide to support their interest using trial periods, it gives them more time to evaluate the offering and will help them through the conversion decision.