What does it mean when an offer is deactivated?
When an offer is deactivated, it means that it's not available for purchase by customers anymore.
This also includes recurring purchases (applicable in the case of subscription offers), therefore, a deactivated offer will no longer allow existing subscriptions to renew and they will automatically churn at their expiry date.
If you activate a previously deactivated offer:
Churned subscriptions (those that reached the expiry date while the offer was deactivated) will

not

be automatically reactivated. 
Subscriptions that didn't churn (those that didn't reach the expiry date while the offer was deactivated), will be continued — the recurring payment will be charged and the entitlement will continue.
How do deactivate offers?
You can deactivate any offer in the offer management section of your dashboard. 
Step 1 - Find the offer you want to deactivate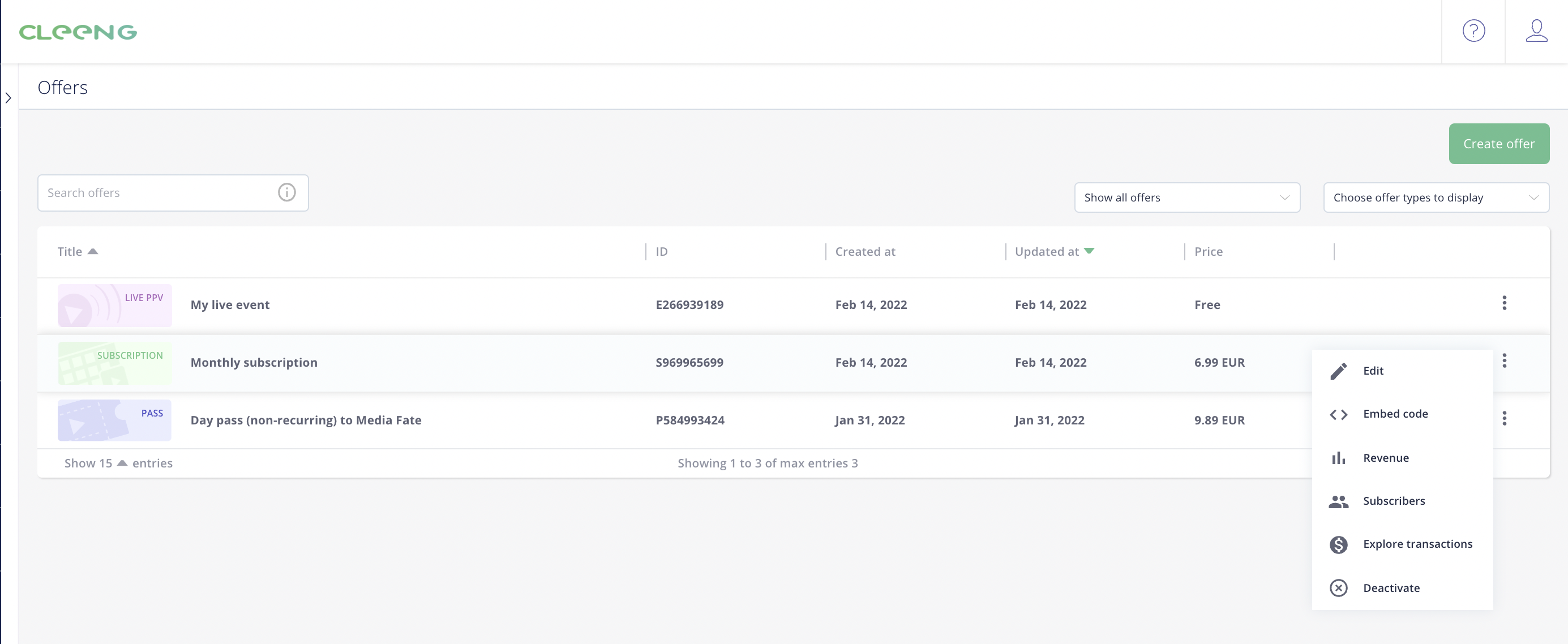 Step 2 - Select 'Deactivate' in the action menu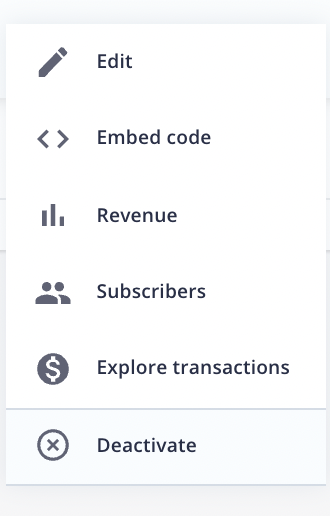 Step 3 - Confirm that you want to deactivate your offer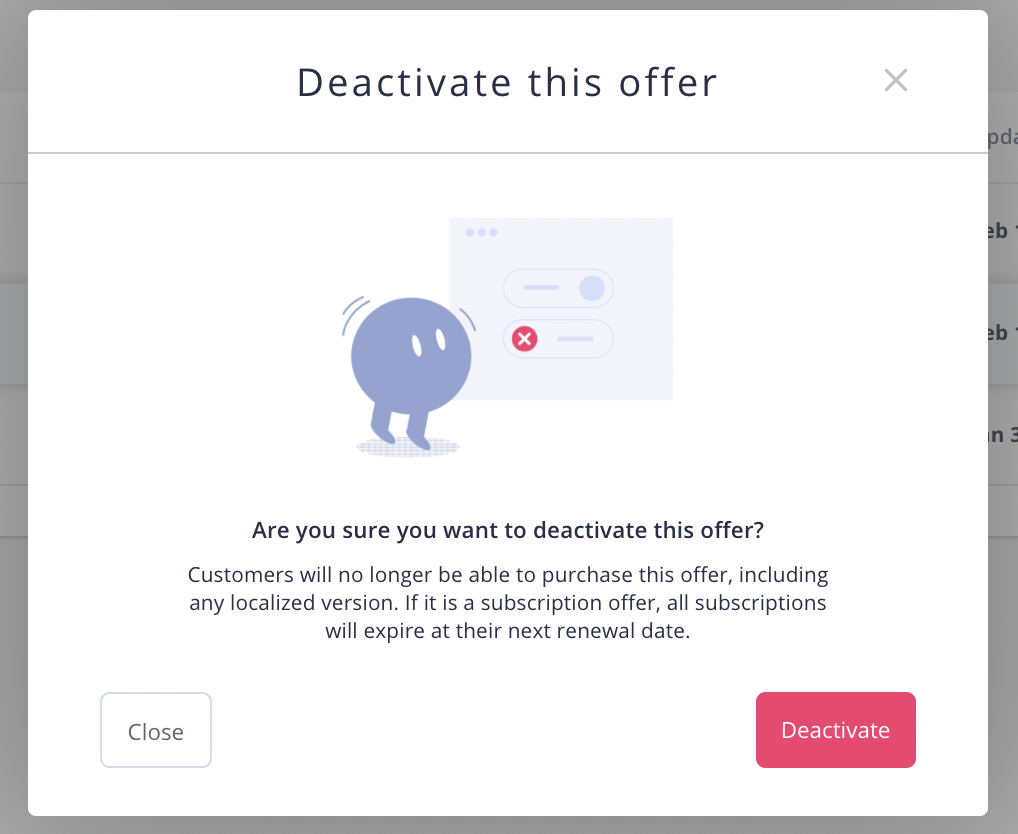 Your offer will now be deactivated, and will no longer accept new purchases. It will display in grey on your offer list, and it can be removed from view using the list filters. 

What should I do if I deactivated an offer by mistake? Can I reactivate it?
You can reactivate an offer by bringing up the action menu, and selecting 'Activate'.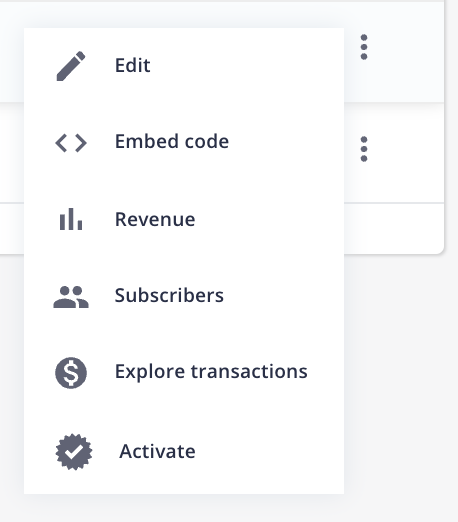 Confirm that you want to make this offer active once more.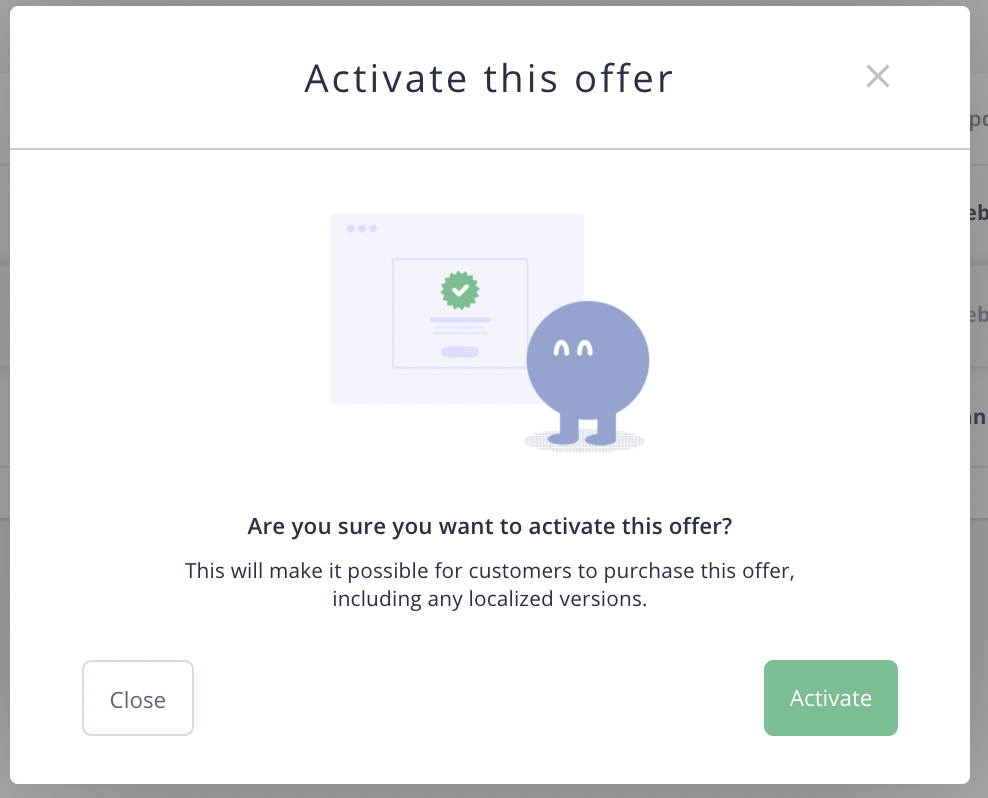 Once you confirm, the offer will again accept purchases.