How to refund a customer
Sadly, not all viewers are content or satisfied with the premium content they have purchased. As part of Cleeng Core we have added a handy tool that allows you to manage your viewer requests. If your viewer requests to cancel and receive a refund for their purchase you can action this directly from your dashboard. Here's how:
1. Refunding from the 'Accounts' section. 
Under the Customer Relationship tab, click on Customer Accounts.
Manually input or search the viewer's email address for the particular transaction you wish to refund
Click on the email address and you will be directed to the Customer details page
At the rightmost corner, click on the cancellation icon (as shown on the screenshot below)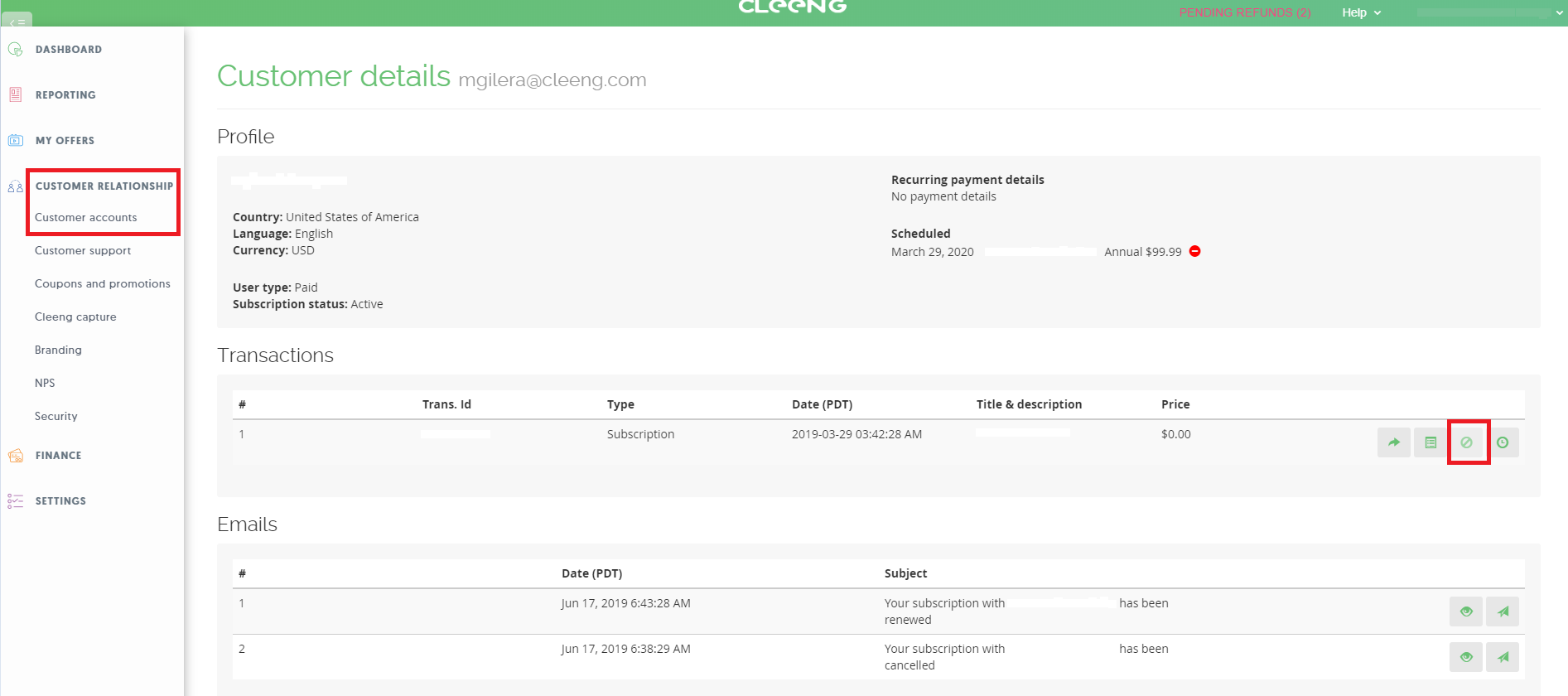 You will be presented with a cancellation and refund option. Simply click on the 'Cancel transaction and refund' button
When you have done this, the viewer will automatically receive an email advising the cancellation has been made
The refund will appear in the viewers account within 3-5 business days