(2 min read)
Offer analytics can be used to understand the performance of your subscription offers. The performance of a particular offer is affected by many variables.
Just some examples are the offer content, pricing, presentation and messaging. At the business level, it is not easy to see how changes in any of those elements are affecting subscriber behaviour. At the individual offer level, it is much more clear.
The 'offer' step of the Retention Journey focuses on three performance dimensions that are especially important. These are:
Key Insights from the Offer Step
These are some of the most important insights you can access about your offer performance:
How is my most popular offer trending? Is it getting stronger or starting to decline?

Which offer is generating the most value for the business? Overall and at the per-customer level?

How quickly are offers growing? What is the adoption rate of recently introduced offers?

How are changes in content or price impacting an offer's performance?
Using Offer Analytics
Cleeng's offer analytics cover a wide range of important retention metrics. These include subscriber growth, lifetime value, and churn. Your Offer analytics should be used as a tool for testing, evaluating, and refining your subscription packages.
Using Cleeng's offer setup, you can test variations in content bundles, pricing, or messaging (for example) and track the effect on offer sign-up rates and CLTV over time. You may also want to experiment with subscription package durations, eg. 1 vs 3 months.
By tracking offer growth, in both subscriptions and revenue, you can test the fit of these different models with the market before making longer term commitments. It is strongly recommended that you conduct at least a small number of such experiments every year. Large scale content platforms such as Netflix may run hundreds of such tests in a given year.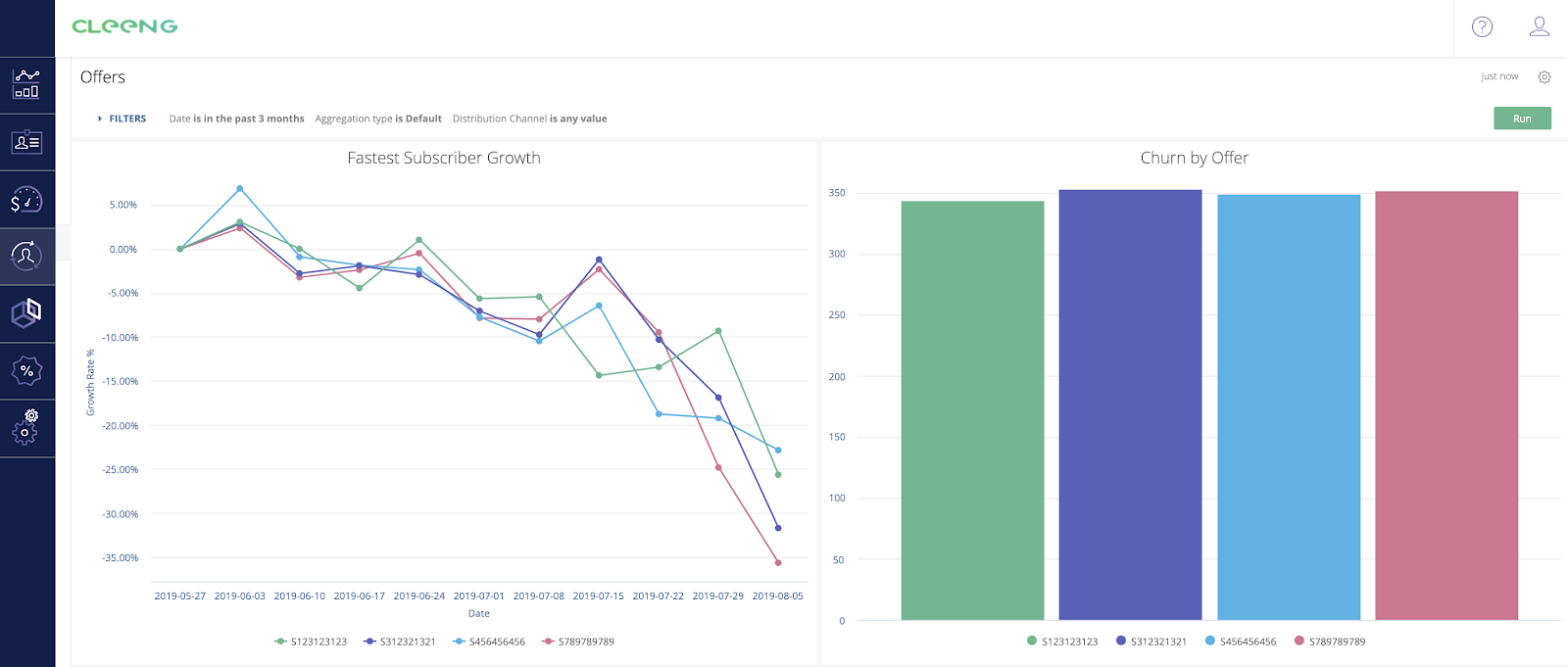 Offer Metrics
You can find definitions, calculation logic, and analytical uses for each Offer metric on their respective pages.