(2 min read)
You can view your offer growth in subscriber or revenue terms in the Offer Subscriber & Revenue steps of the Retention Journey.
These charts focus on the growth dimension of your offer performance. This is always an important KPI to be aware of, but is particularly important when you have introduced new offers. The charts track your offers in both subscriber and revenue terms with trend lines over any period of time you define.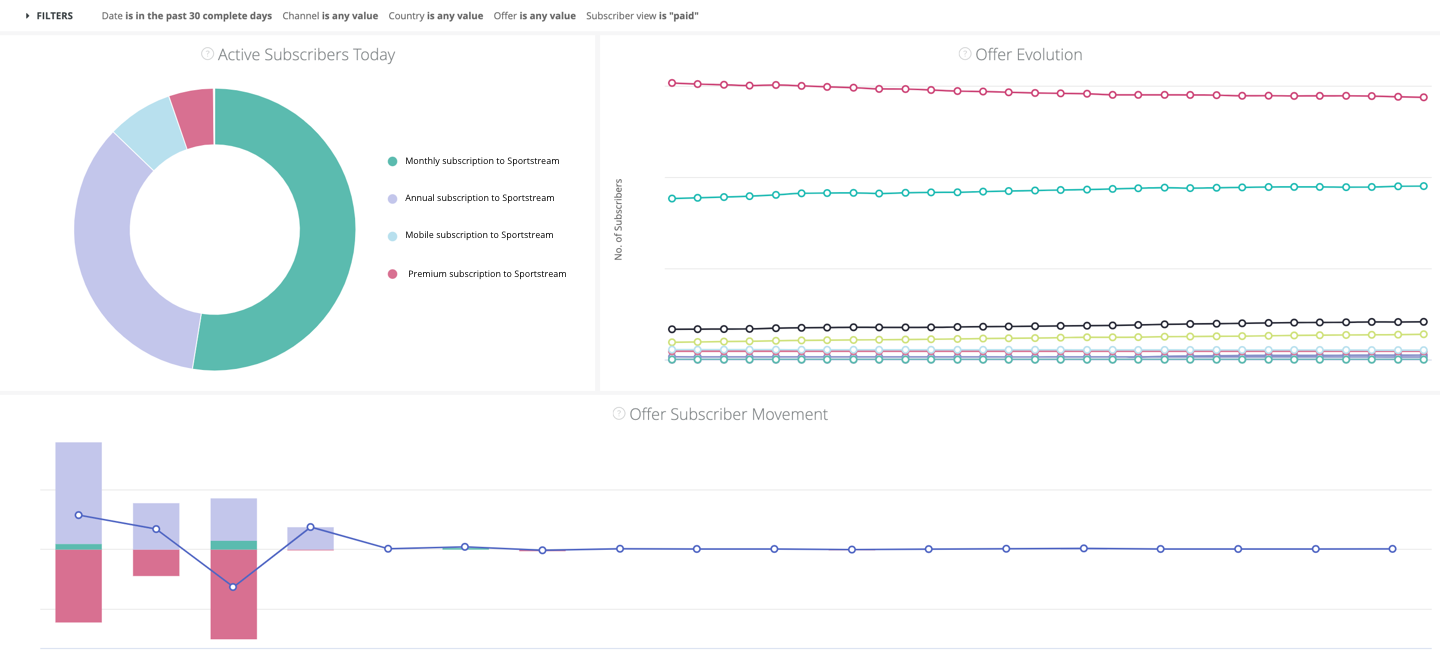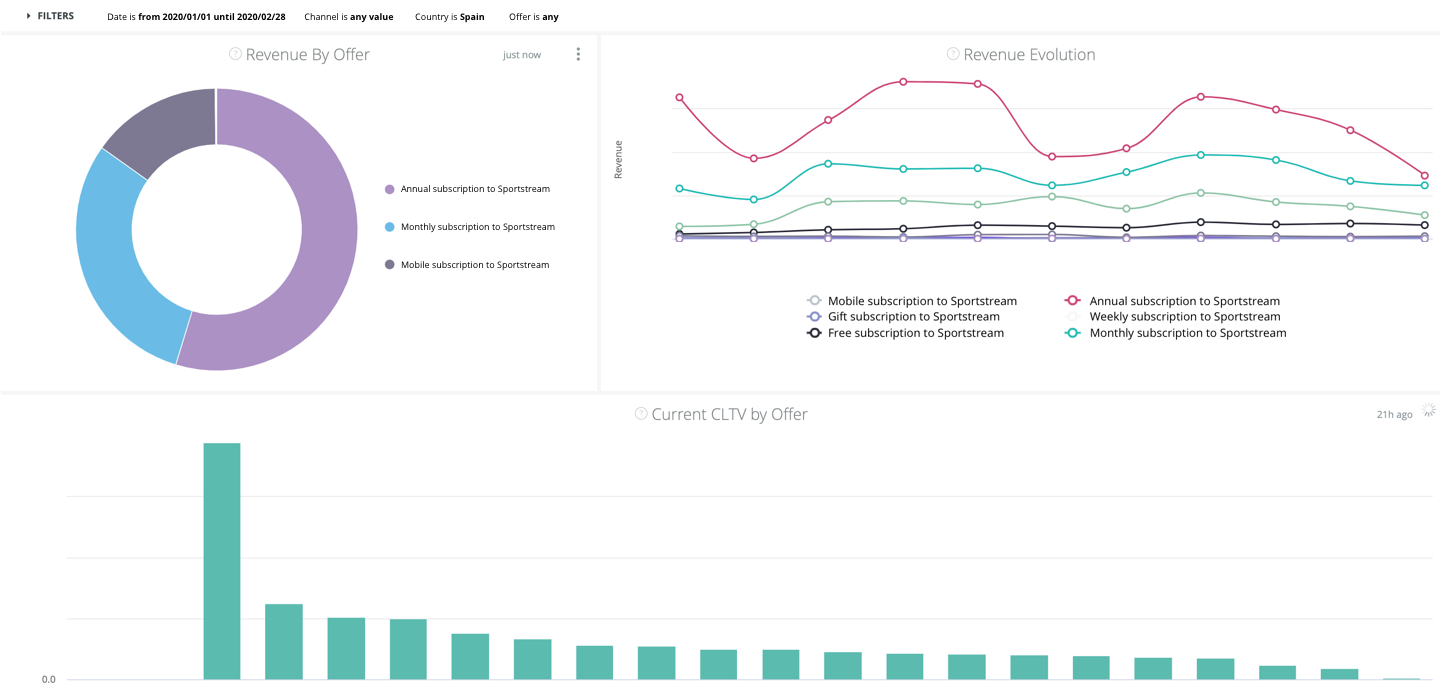 Subscriber evolutions is a lens for for continually improving your offer sales through A/B testing. Changes in elements like content, pricing, or target segments can quickly be evaluated by analysing changes in growth levels.
This is an effective way to both maximise your offer performance, and consistently anticipate customer preferences over time.