Distribution channel analytics allow you to identify the stores or methods that your customers are using to purchase your service.
Measurement: It is calculated as the number of payments per distribution channel.
Distribution channels include:
Web: meaning the web browser, including all payment methods available in your web app (for a detailed breakdown of payment methods used by your viewers, refer to payment method usage)
Native apps: Android, iOS, Roku, Amazon (for more information on these, see Native Apps and In-App Payments)

Others.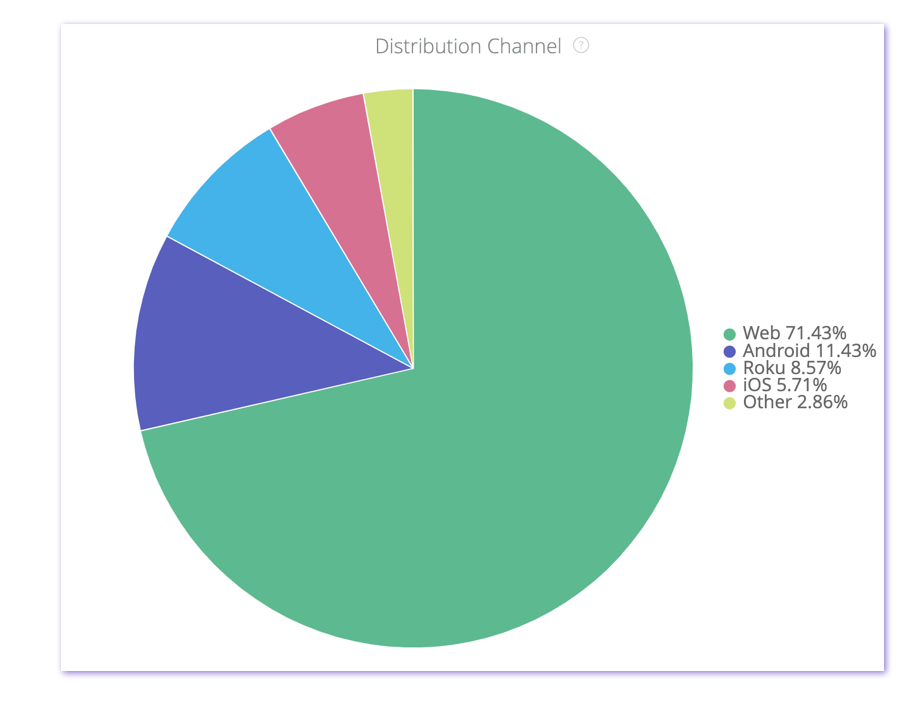 Distribution channel analytics is a powerful tool for:
Understanding the devices used by your subscribers

Building and tracking targeted campaigns

Identifying high-value customer channels

Segmenting your subscriber base.
Distribution channel analytics can be found on the Pay Dashboard in ChurnIQ.