Imagine yourself organizing a season of boxing fights and you want your fans to be able to access them all - paying only once. You can achieve this by using Cleeng Live pass functionality!
Here's a step-by-step guide that will help you create a pass offer and link it to all your events. 
Creating a pass using the Cleeng's API
Simply visit our Developers Page - https://developers.cleeng.com/reference/create-pass-offer 
Creating a pass using the Cleeng Dashboard
1. Go to https://cleeng.com/us/my-account and log in to your Cleeng account. 
2. Click on 'Subscription' tab in the left menu under the 'My Offers' section. From here you can create new subscriptions and edit the existing ones.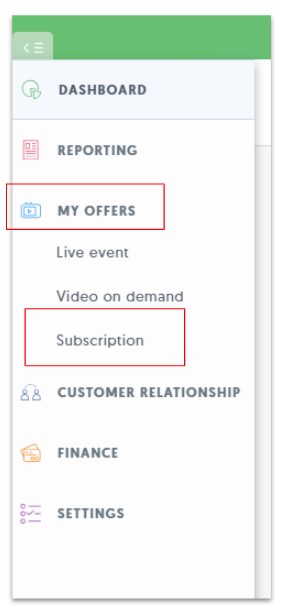 3. Click the 'Create Subscription' button on the upper right-hand corner of the dashboard.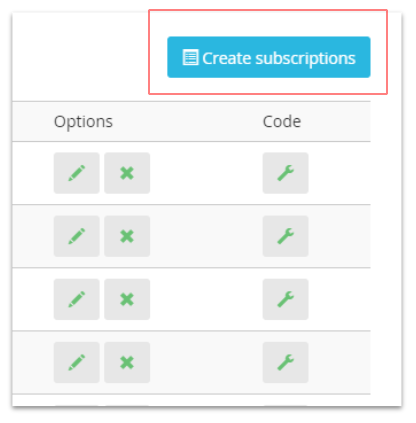 4. Choose 'Season pass' then fill in all required fields: 
the offer type:  select a 'season pas'  (= non-recurring subscription, in which viewers purchase once and get access to all offers).
the offer period: defining the period your pass should be applicable on. 
add the title of the pass
decide on the price.
* The 'access to tags' option is used only if you will apply tags to your VODs using our API.
Important reminder: Associated Tags should be (ALL) as tags only works on the API.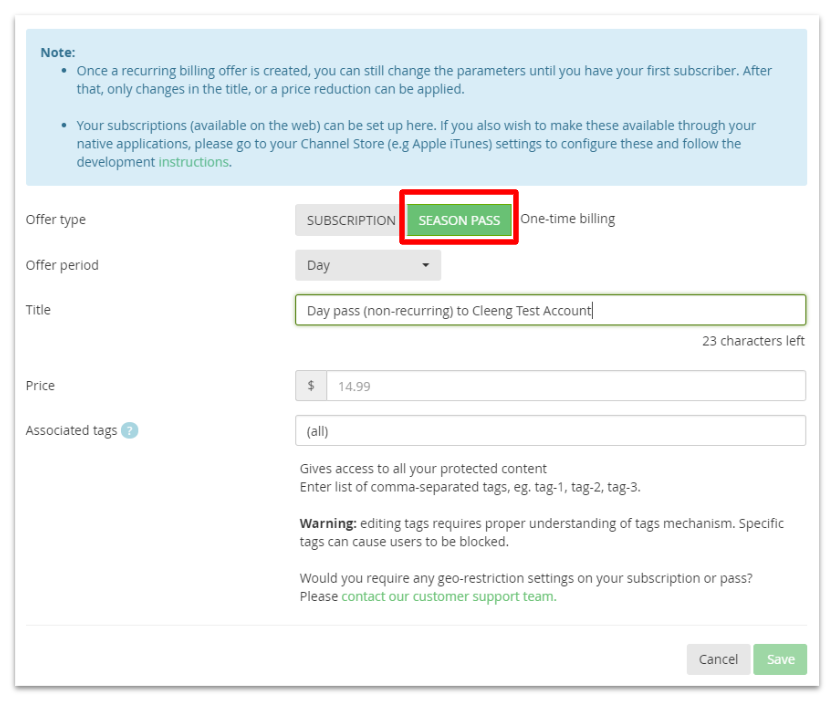 How to link this pass to your events
You can do it for an existing event or while you're creating a new event. 
Existing event:
1. Find the event you want to offer a pass for, and click on the little gear icon to edit the settings.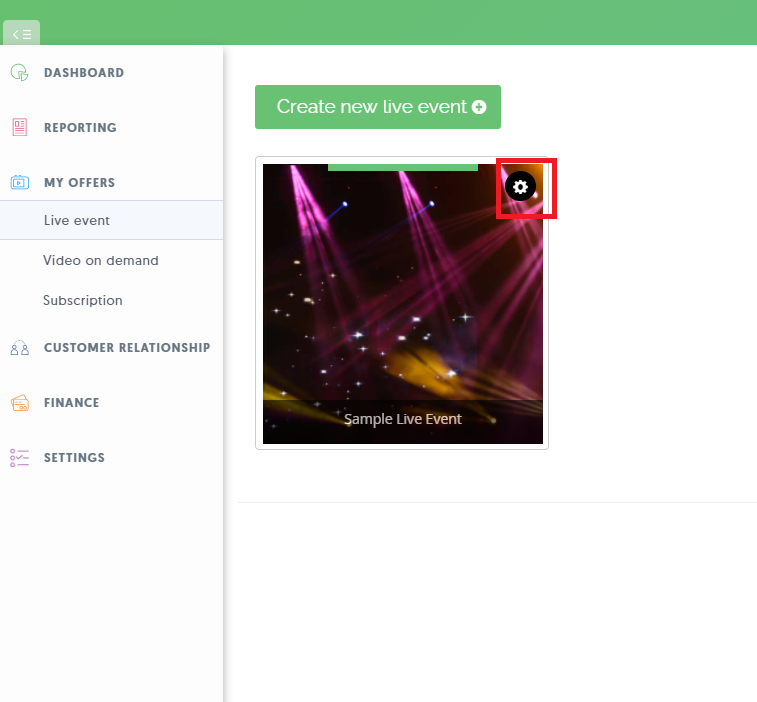 2. Click on the 'Edit this event' button.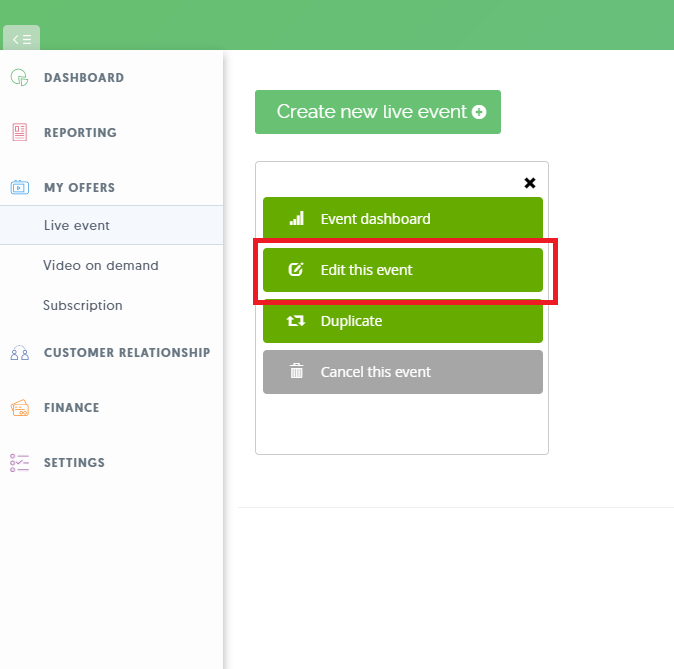 3. Go to the second step 'Set your price' and choose the pass offer you've just created from the drop down list. Then make sure to click the 'Update event Page' at the bottom to save the settings.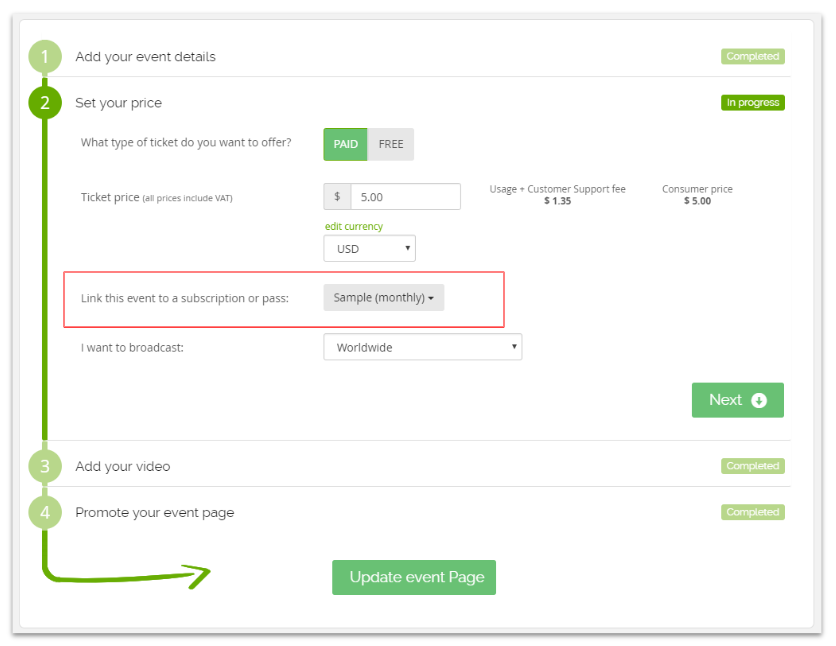 New event:
1. You can link the event to the pass just as shown above, in the step 2. 
The end result
Two buttons will be displayed to give your viewers a choice between a single event or the full season.