[2 min read]
To look up definitions and guides to ChurnIQ metrics, visit this page.
The register dashboard allows you to track performance in the following areas:
New account creation (via web or app)
Accounts converting to an offer that grants a content entitlement (eg. a subscription)
How long it takes accounts to convert to an offer
Your conversion rate and how it is trending over time
This dashboard helps you to optimize your acquisition funnel and activities, from paid advertising to welcome emails.
Summary and recent activity
This section of the register provides a summary of new account creation, conversion of those accounts to an offer, and overall login activity for your entire user base.
The main chart shows you:
the number of new accounts created in any day in your selected timeframe
the number of these accounts have converted to an offer, either on that same day or later
the number that have not converted
the conversion rate, day-by-day

Forecast
The forecast section provides two predictions for your current week:
how many new accounts will be created
Note that if an account converts to a free offer (eg. a free trial), then no revenue will be recorded for that conversion.
The forecast section also shows how you are performing against these predictions. For new account creation, you will see the percentage of the prediction you have realised so far. For revenue, you will see the actual value you have captured.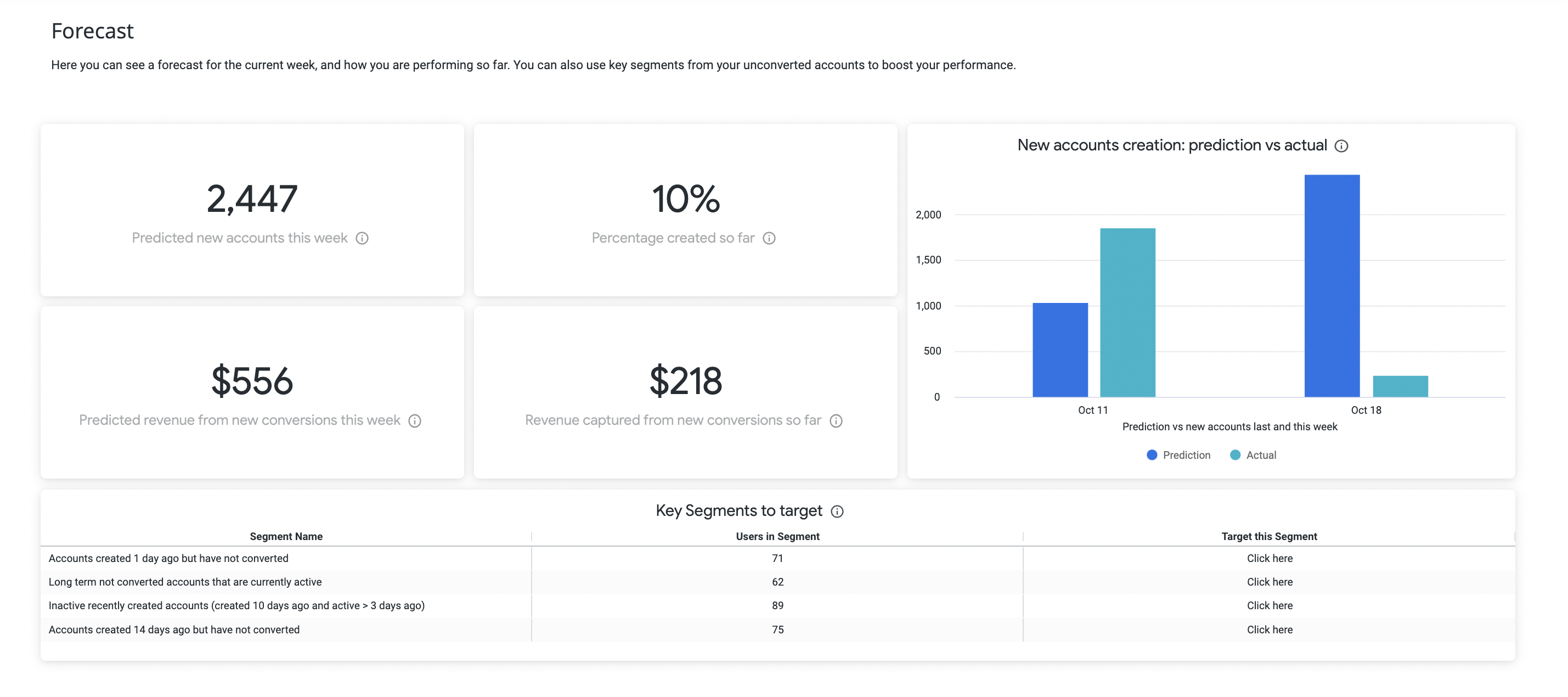 Lastly, the forecast section suggests key customer segments you could target to boost your performance. To target a segment, you can start by clicking on the relevant row. From there you can export any segment to your marketing tool.
Long term evolution
The last section of your Register dashboard shows how your account creation and conversion trends are changing in the longer term. The key information in this section is:
The number of accounts created monthly and their conversion rate
Time to conversion for those accounts that did convert
Growth in your overall user account base
Time to conversion takes the time difference between a customer's account activation and the their first transaction (paid or free).